The Corinium Museum houses some of Europe's largest mosaics and has been a well-known tourist attraction for many years. We brought a new perspective to the vast history of the organisation and the region through an extensive rebrand.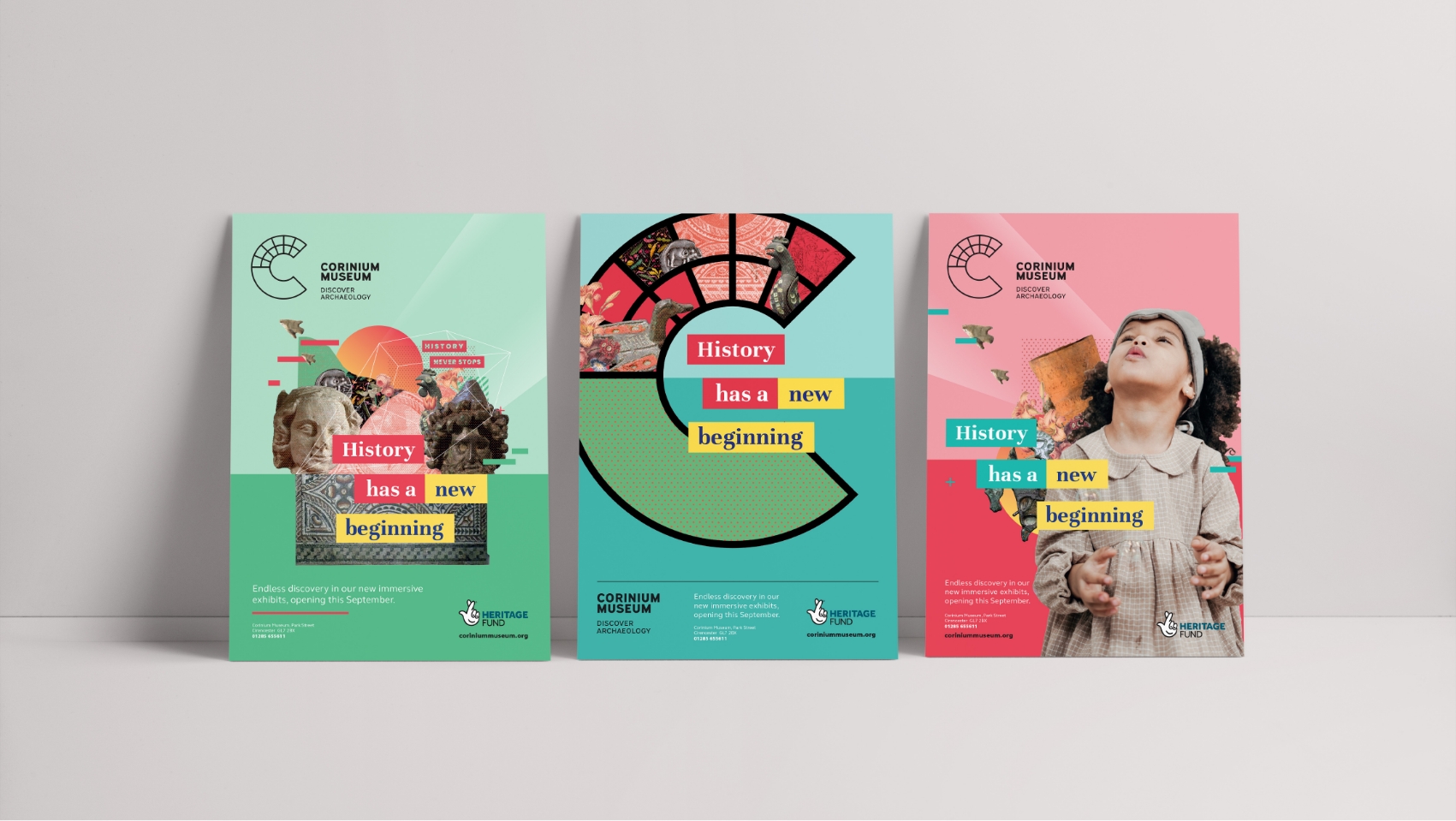 Through our research and a Dig workshop, we understood that the museum was a broad and varied audience that stretched from academics researching a subject, to families looking for an engaging and educational day out. There was also a perception gap between the museum's offering and public opinion – the museum delivered a great brand experience but this wasn't apparent from any of the visual touchpoints.

So, we created a simple promise that would appeal to both academics and the general public – Discover Archaeology. This encompasses both the experience at the museum and the meaning of archaeology. Like Third Floor, everything at the Museum starts with a dig, which leads to discovery, and finally, unlike other institutions who hide these amazing finds away from the world, the Corinium displays them for all to see.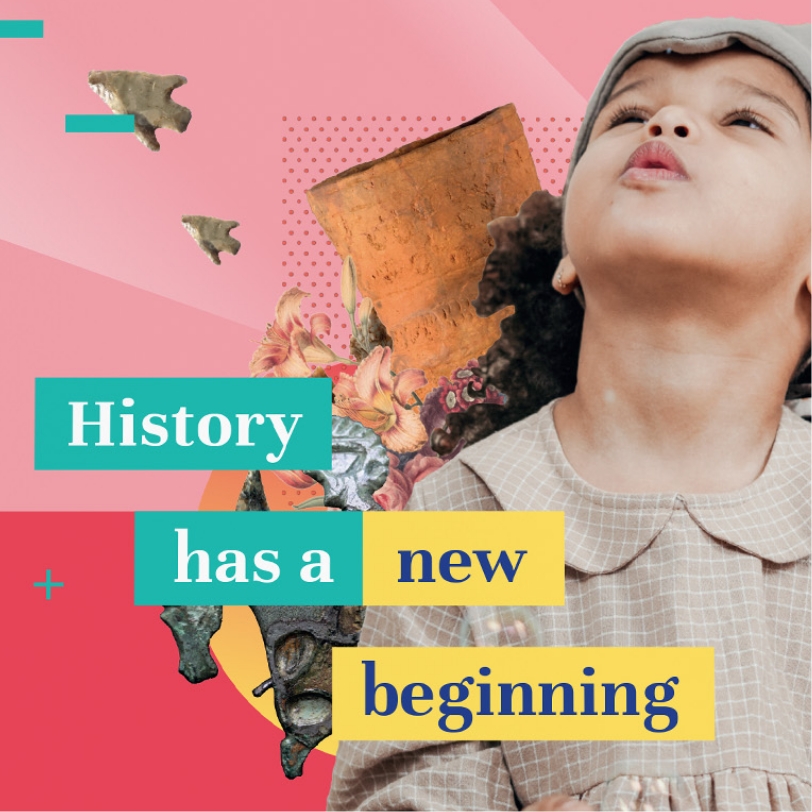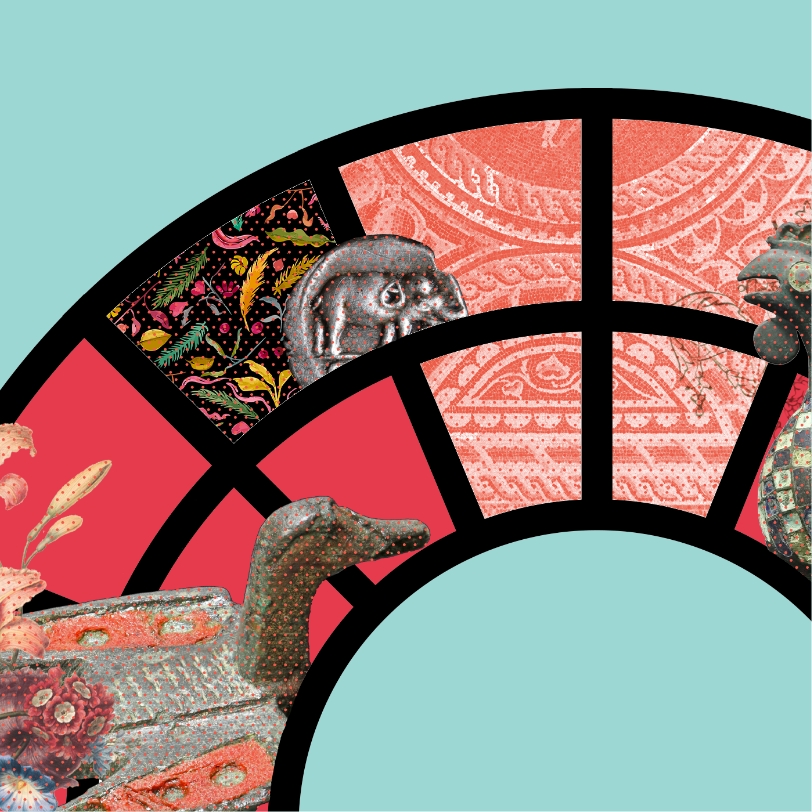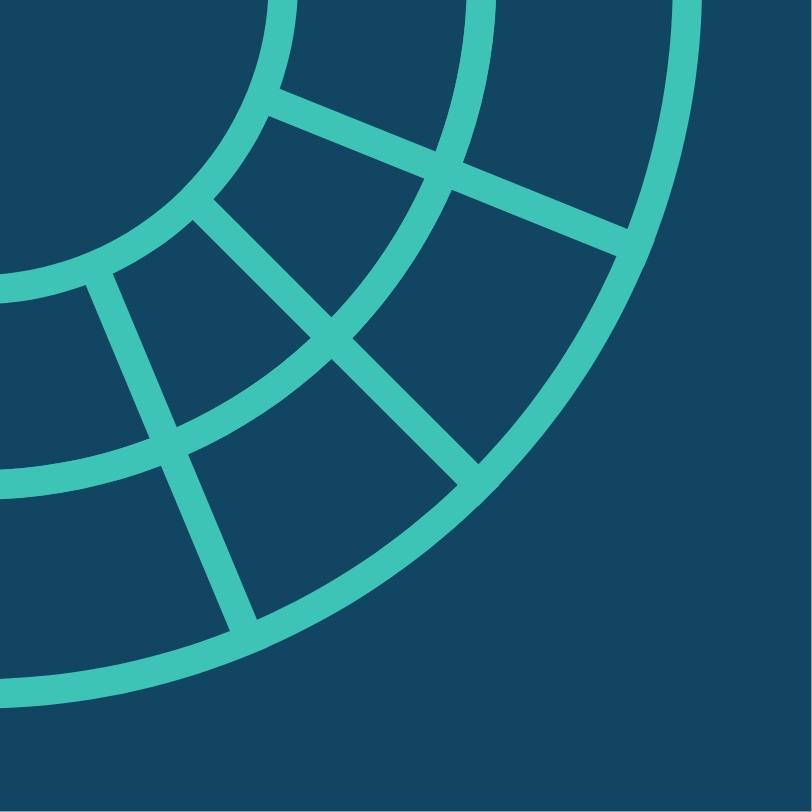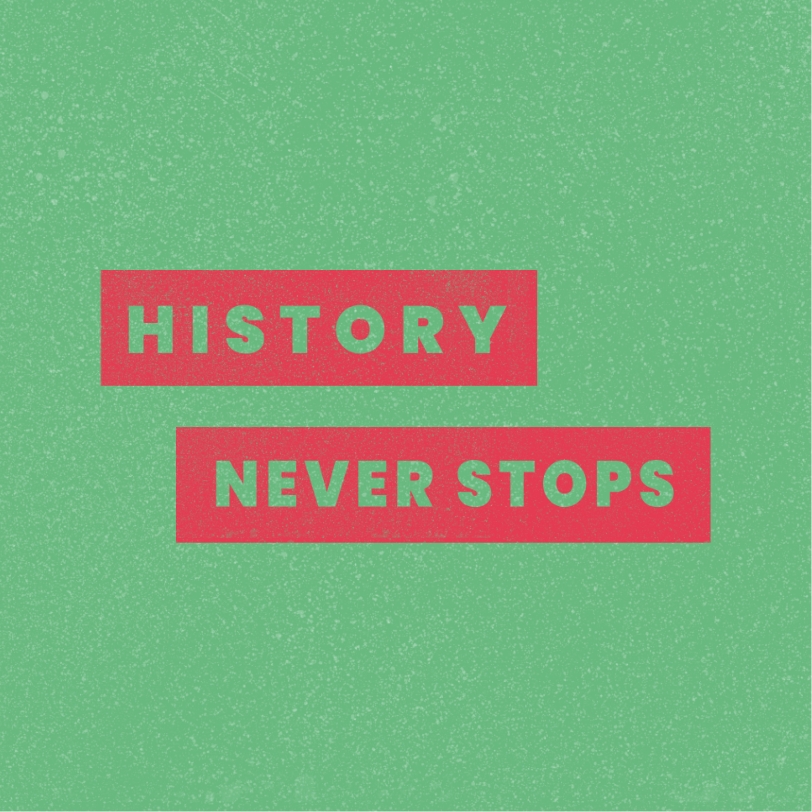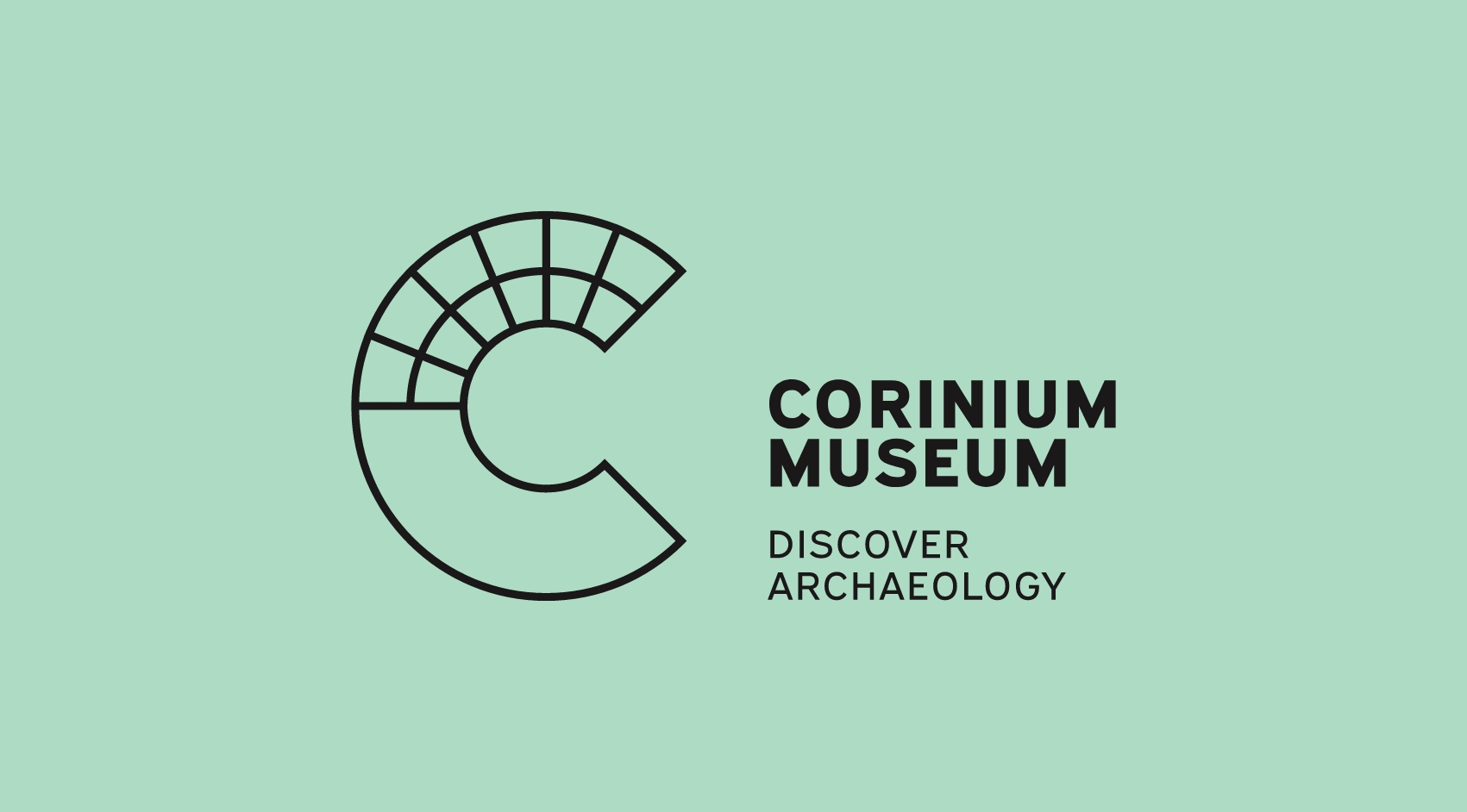 When it came to the logo, we took inspiration from iconic pieces in the museum, such as the plume of a Roman helmet. Circles are used throughout Roman history in mosaics and buildings and this allowed us to create a simple yet iconic device to use across the brand.

The 'C' represents the process of archaeology – from uncovering artefacts, restoring and preserving them and then allowing them to be brought back to life through the museum.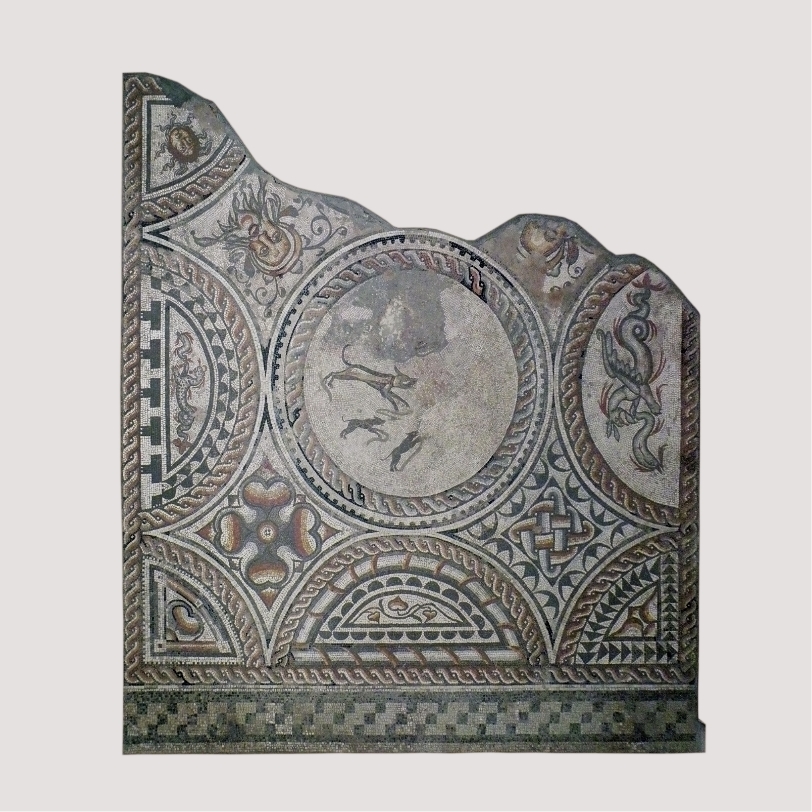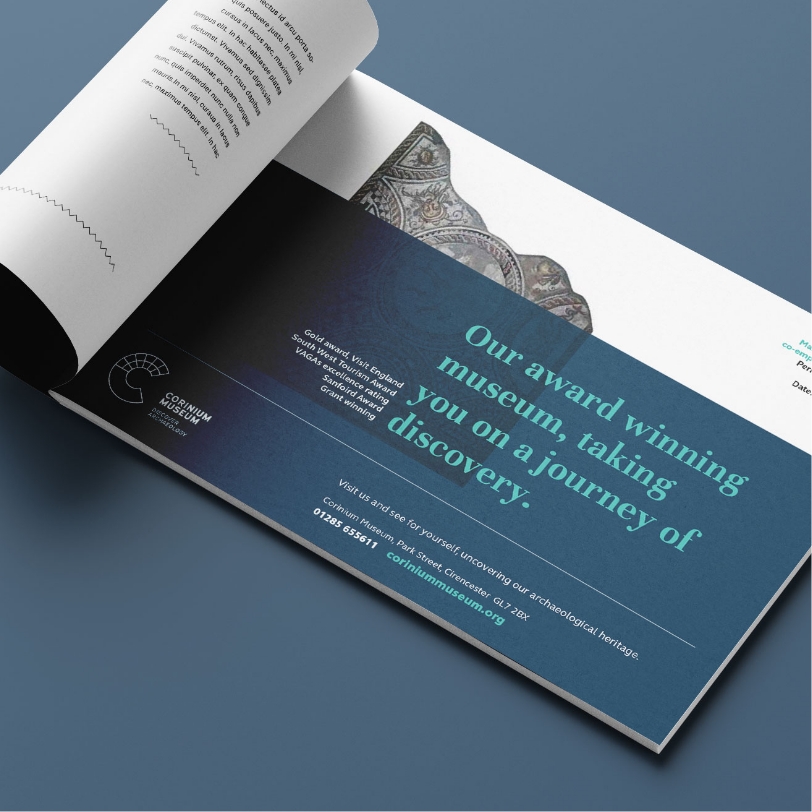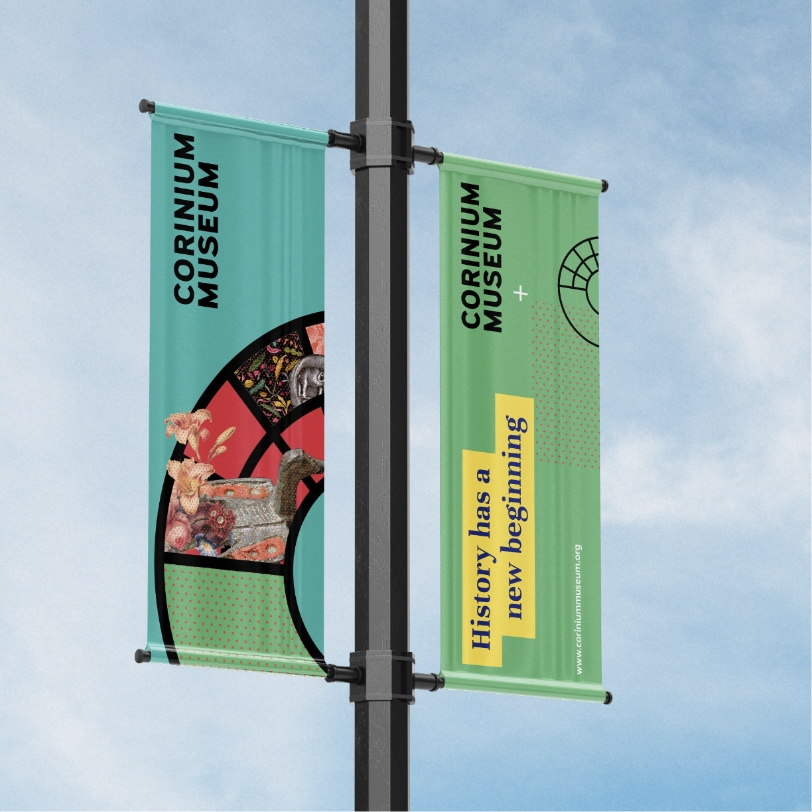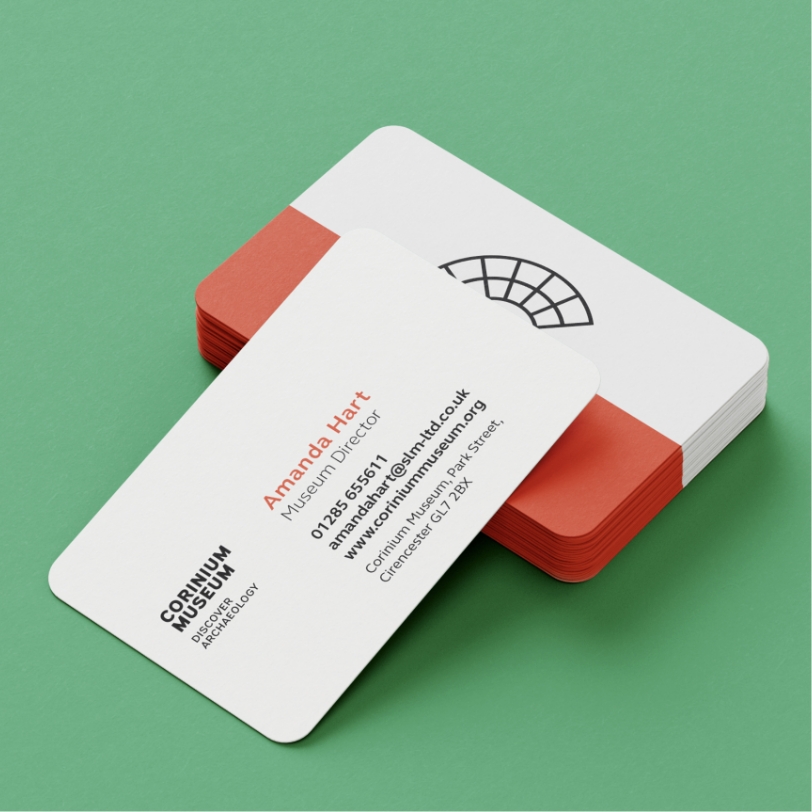 As well as creating a brand identity and narrative, we created a 'glimpse of the future', allowing the Corinium to visualise what stationery, wayfinding signs and marketing collateral could look like. We also worked alongside the museum's chosen web agency to deliver the right brand experience online.

Then, following the COVID-19 lockdown, we were approached to help relaunch the museum and draw attention to their interactive exhibits. Our campaign explored how history never stops and every object tells a story – all based on the findings from our initial Dig.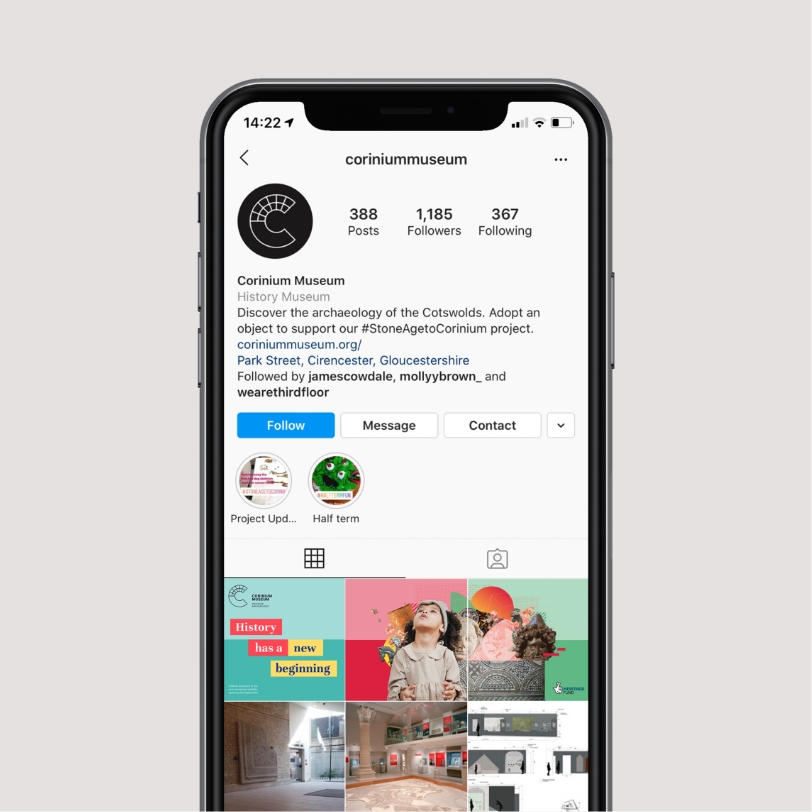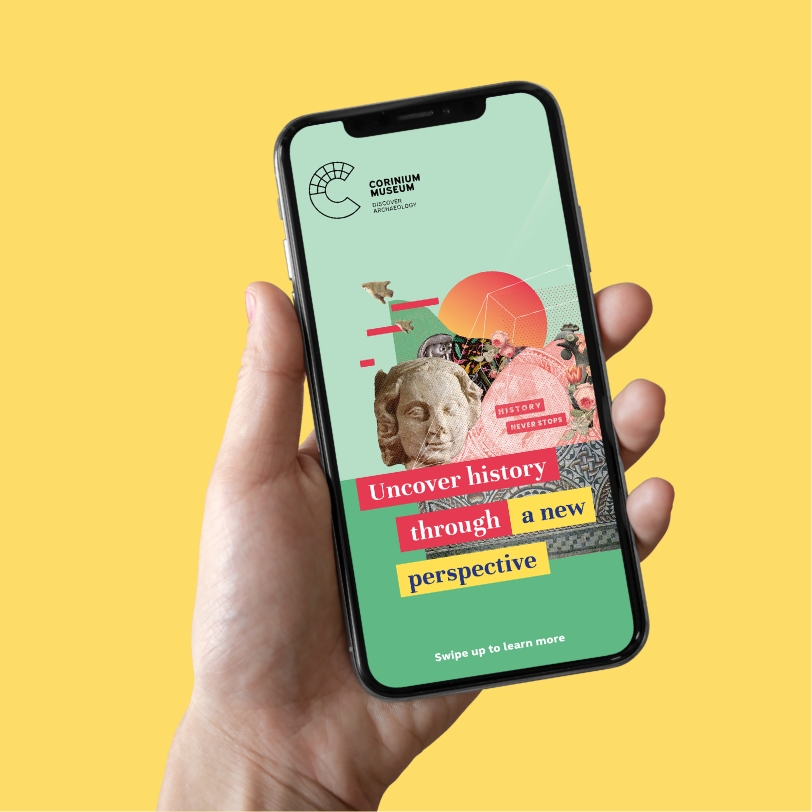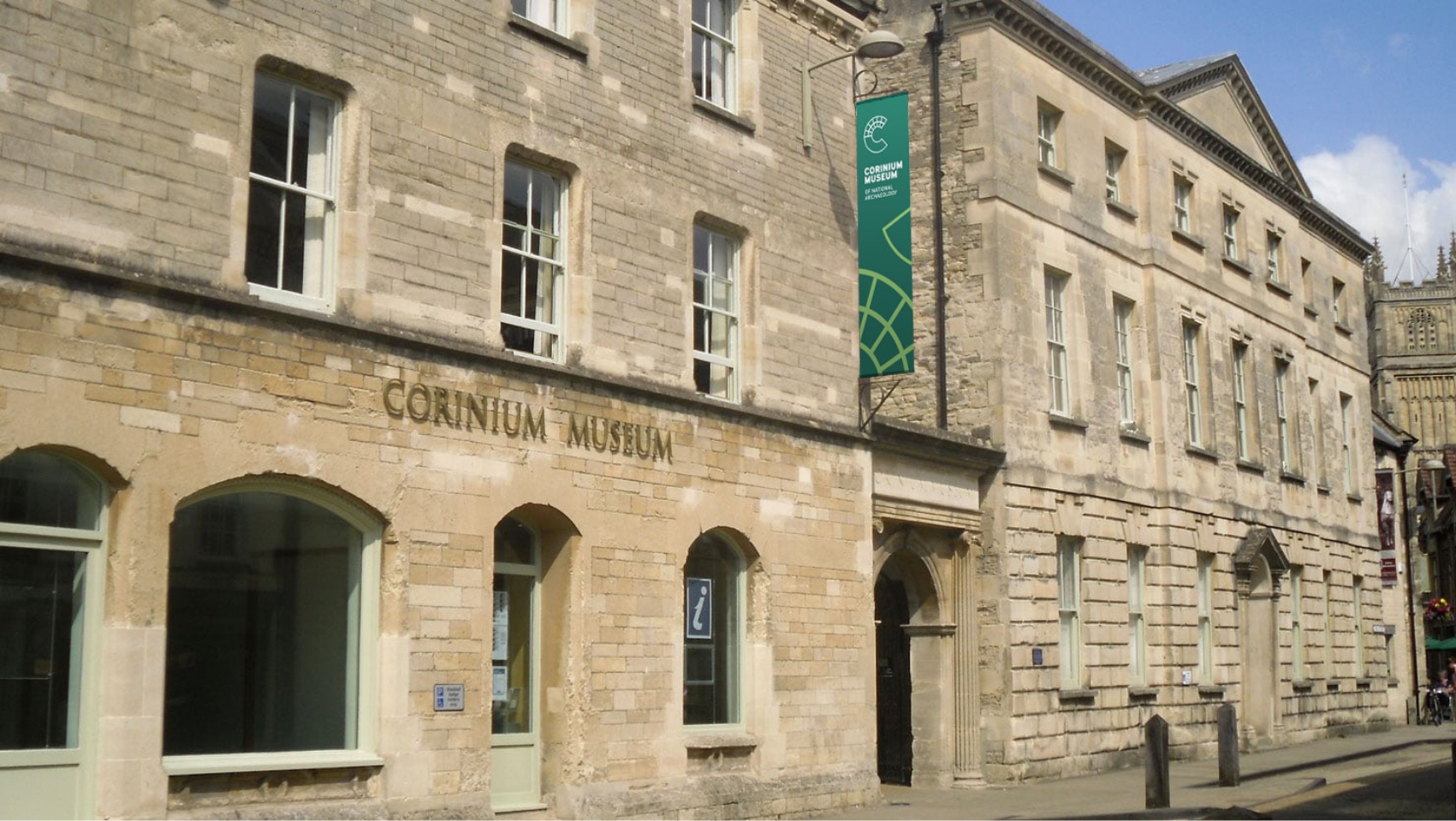 Ready to make your brand famous? Tell us more and we'll be in touch.