How do you bring a new independent spirit to life in an overcrowded market? That's what we faced when we were approached by Neptune Rum. The result was an award-winning brand and label design, leading to Neptune becoming the world's most awarded rum.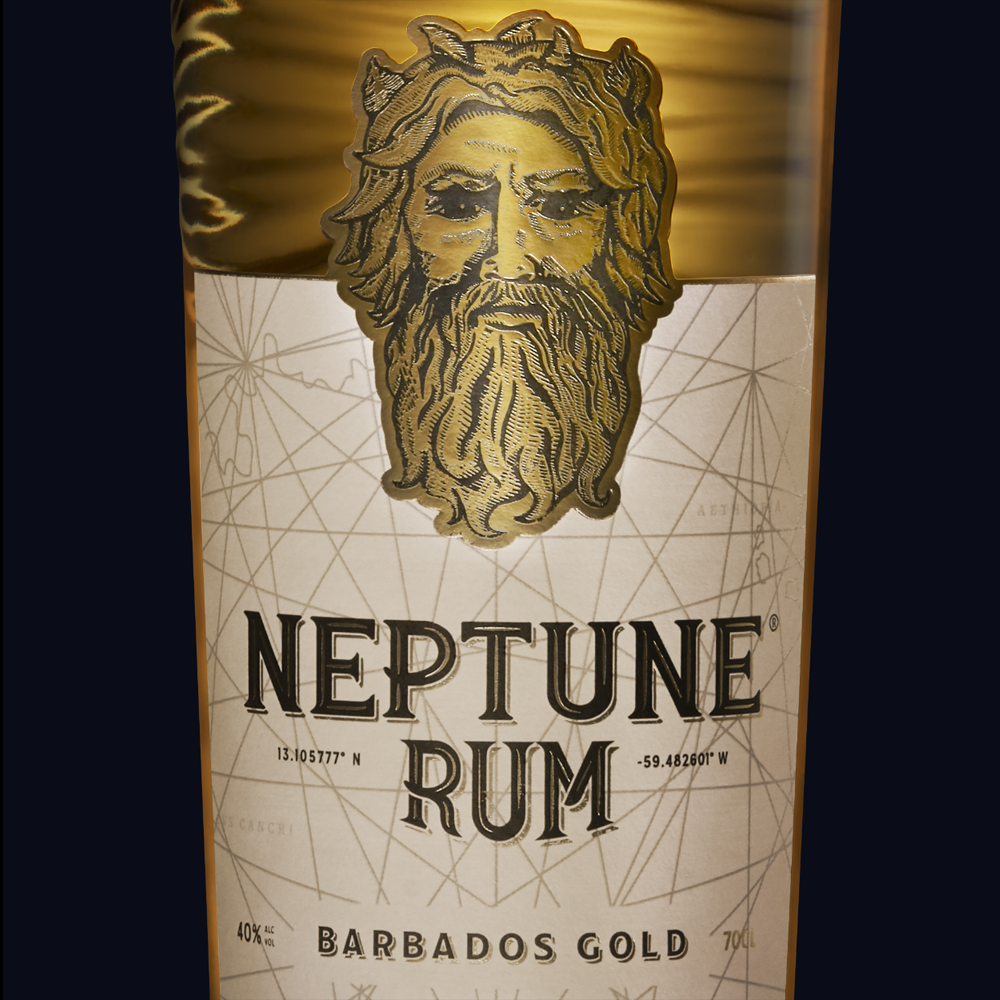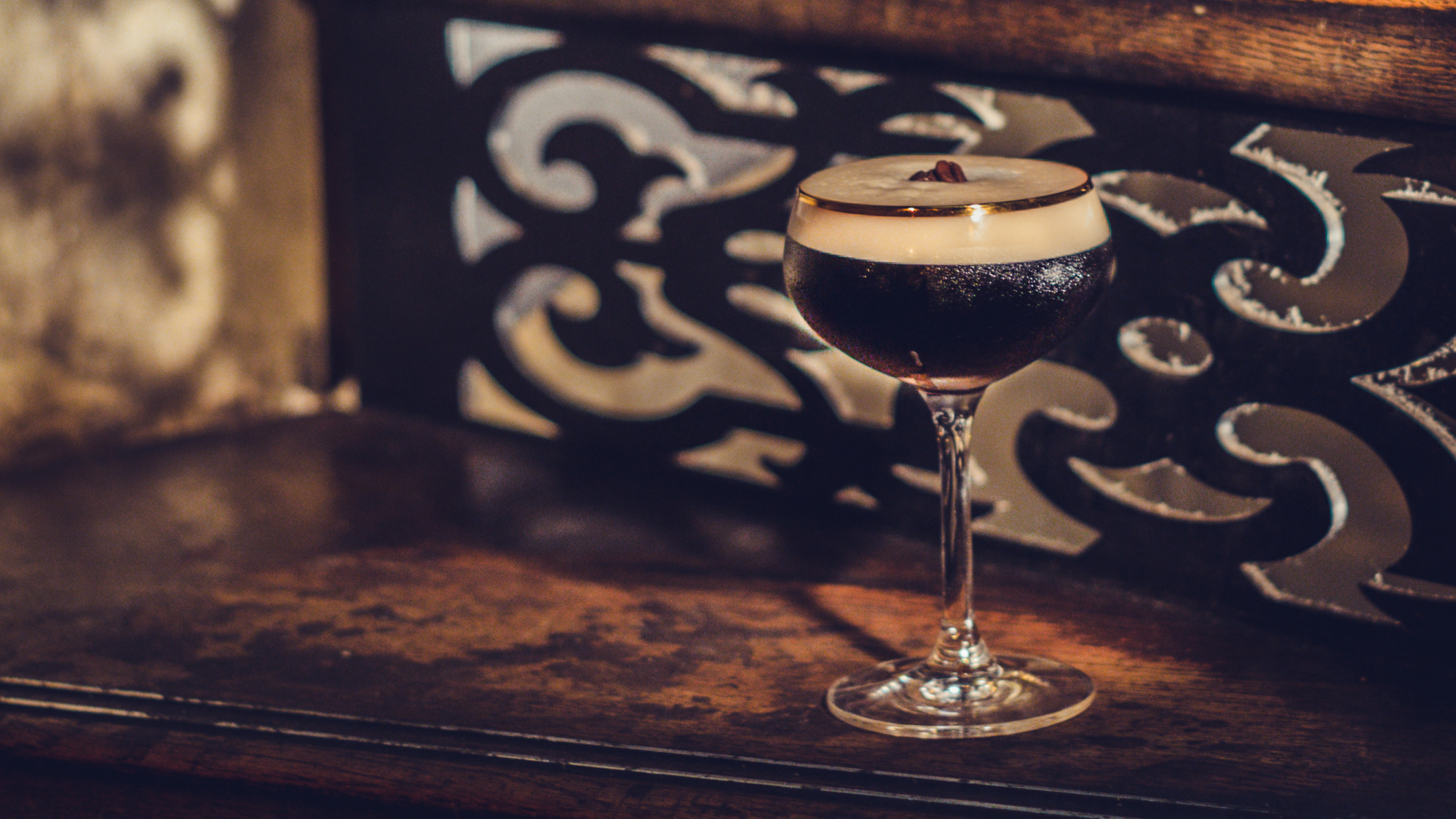 Our role was to build a visual voice around the story of Neptune and to highlight its provenance as a premium rum. Through our Dig, we were able to better understand the market and position Neptune Rum as an aspirational spirit, aimed at consumers looking to discover new flavours.

We began by working up an identity and label that looked authentic, as if it had just washed up on the shore after a storm. We used a specialist aged paper stock, gold foiling and embossing to give the label depth and tactility. From here, we developed an immersive consumer website complete with CGI imagery and sea shanties that allowed the consumer to engage with the brand and buy direct.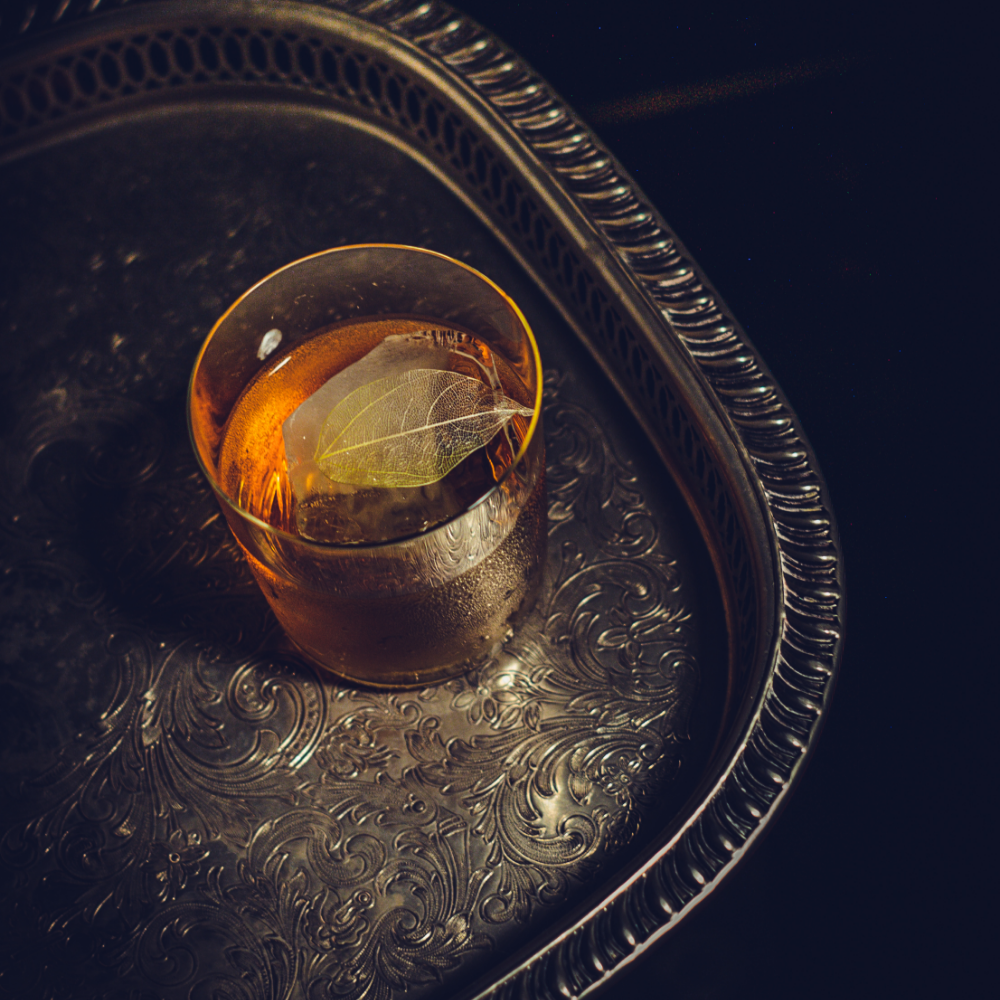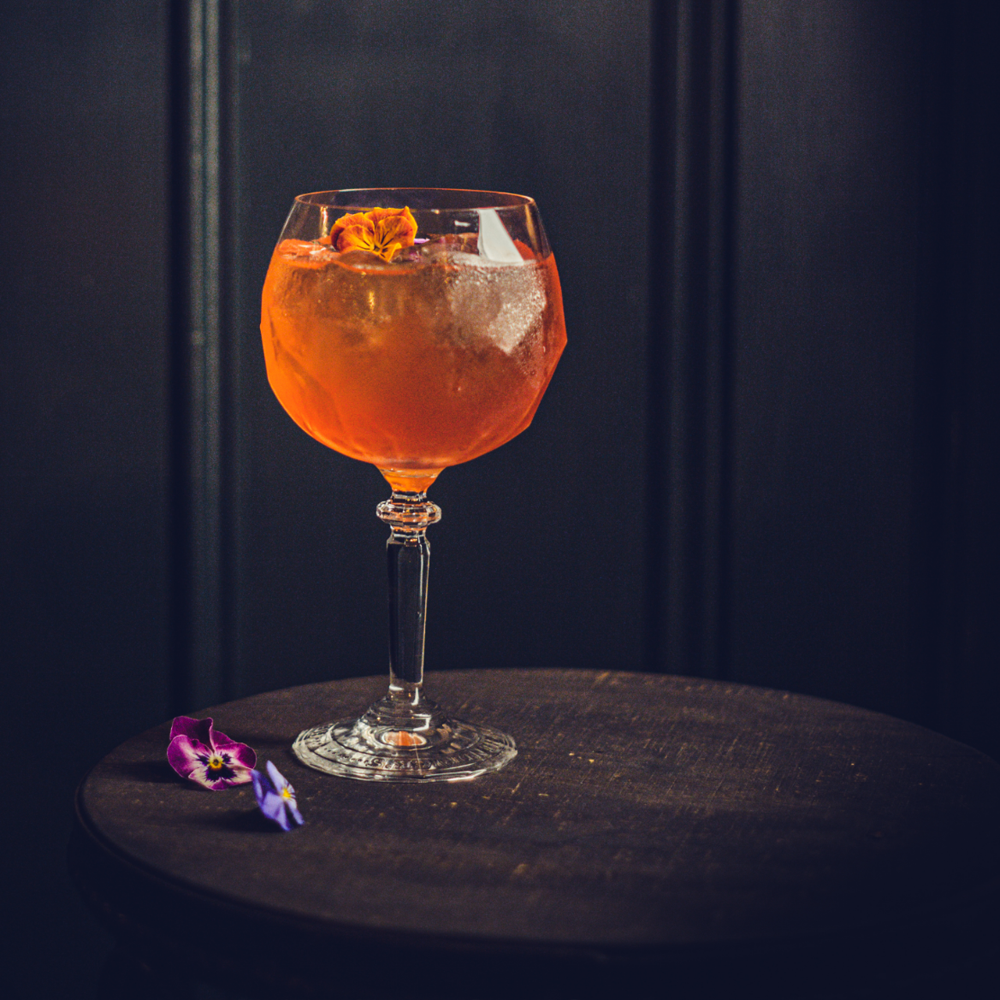 For any lifestyle brand, we need consumers to connect at levels far beyond the packaging or taste to build both intrigue and loyalty. For us, the obvious connection was to implore consumers to take on the spirit of Neptune when faced with life's challenges.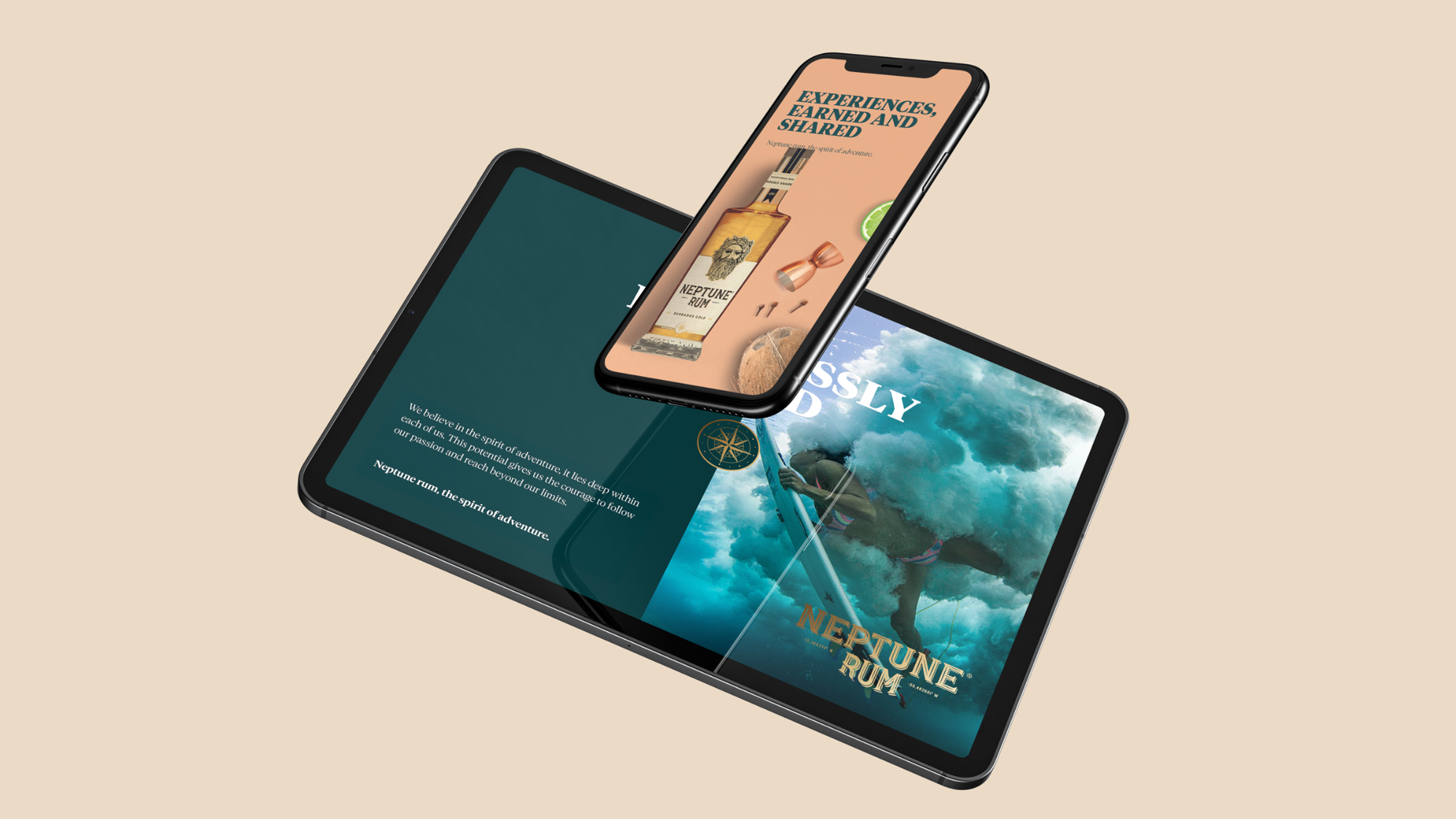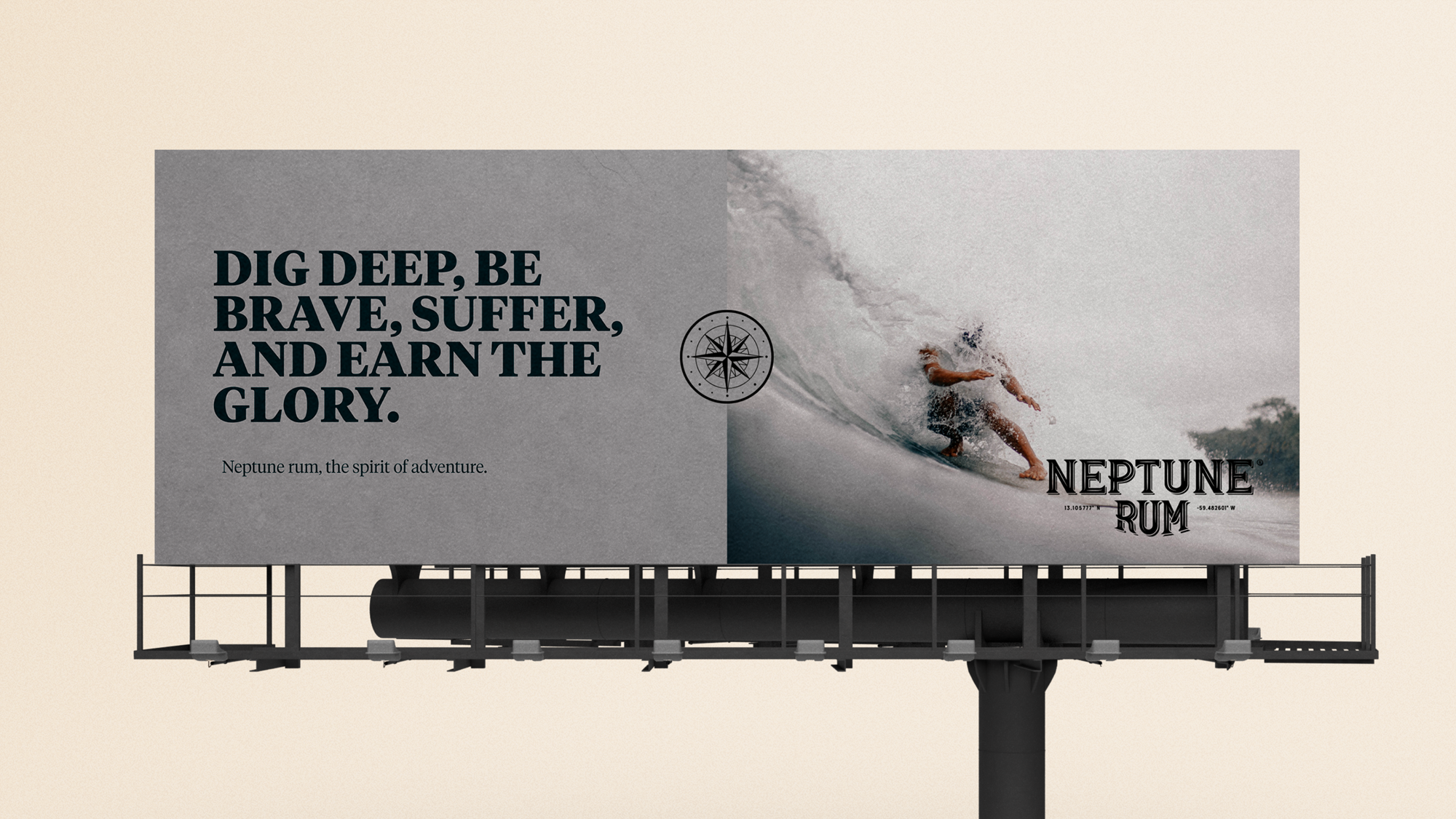 When Neptune Rum was seeking further investment, we refreshed the bottle label and developed a new strapline: Neptune, the Spirit of Adventure. With this additional identity in mind, we created a variety of print and digital campaigns to raise awareness and fill the gap missed by major alcohol brands.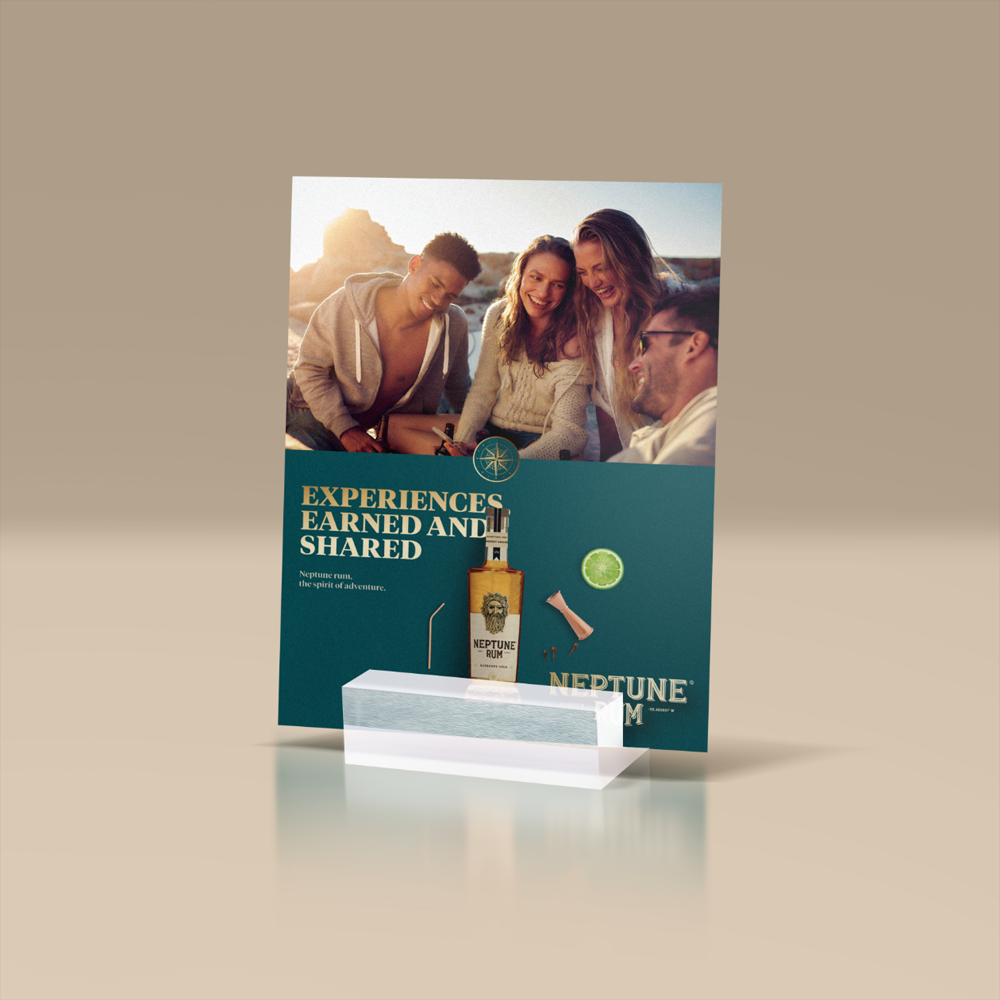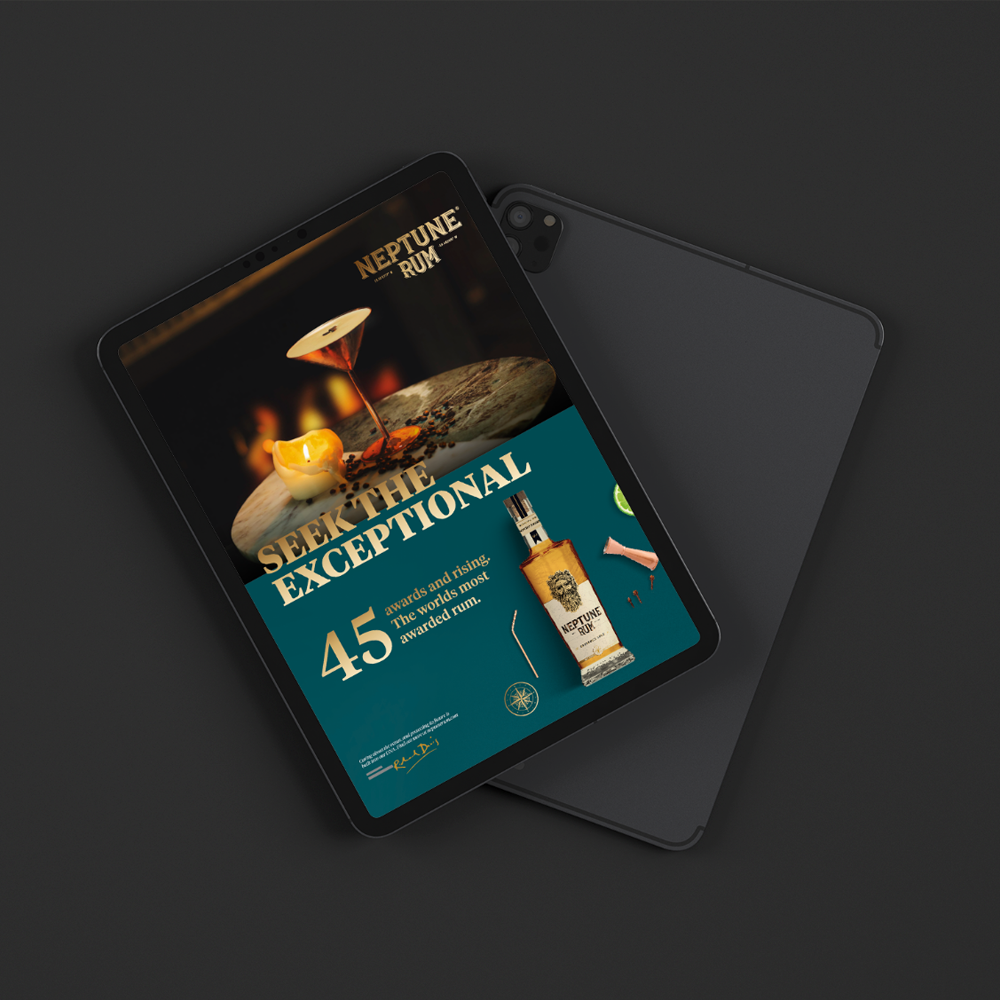 A multi-award winning brand:
The Spirits Business
The Design and Packaging Masters 2017 - Silver
The Design and Packaging Masters 2019 - Gold
The Design and Packaging Masters 2019 - Masters

SIP Awards
Individual Bottle Design 2018 - Gold
Individual Bottle Design 2019 - Gold

World Rum Awards
Best Label Design 2019 - Silver
Best New Launch Design 2019 - Gold

Denver International Spirit Competition
Best Design and Packaging 2019 - Silver

Bartenders Brand Awards
Design Medal 2018 - Silver

The Grocer Awards
New Product Awards 2019 (Alcoholic Drinks) - Highly Commended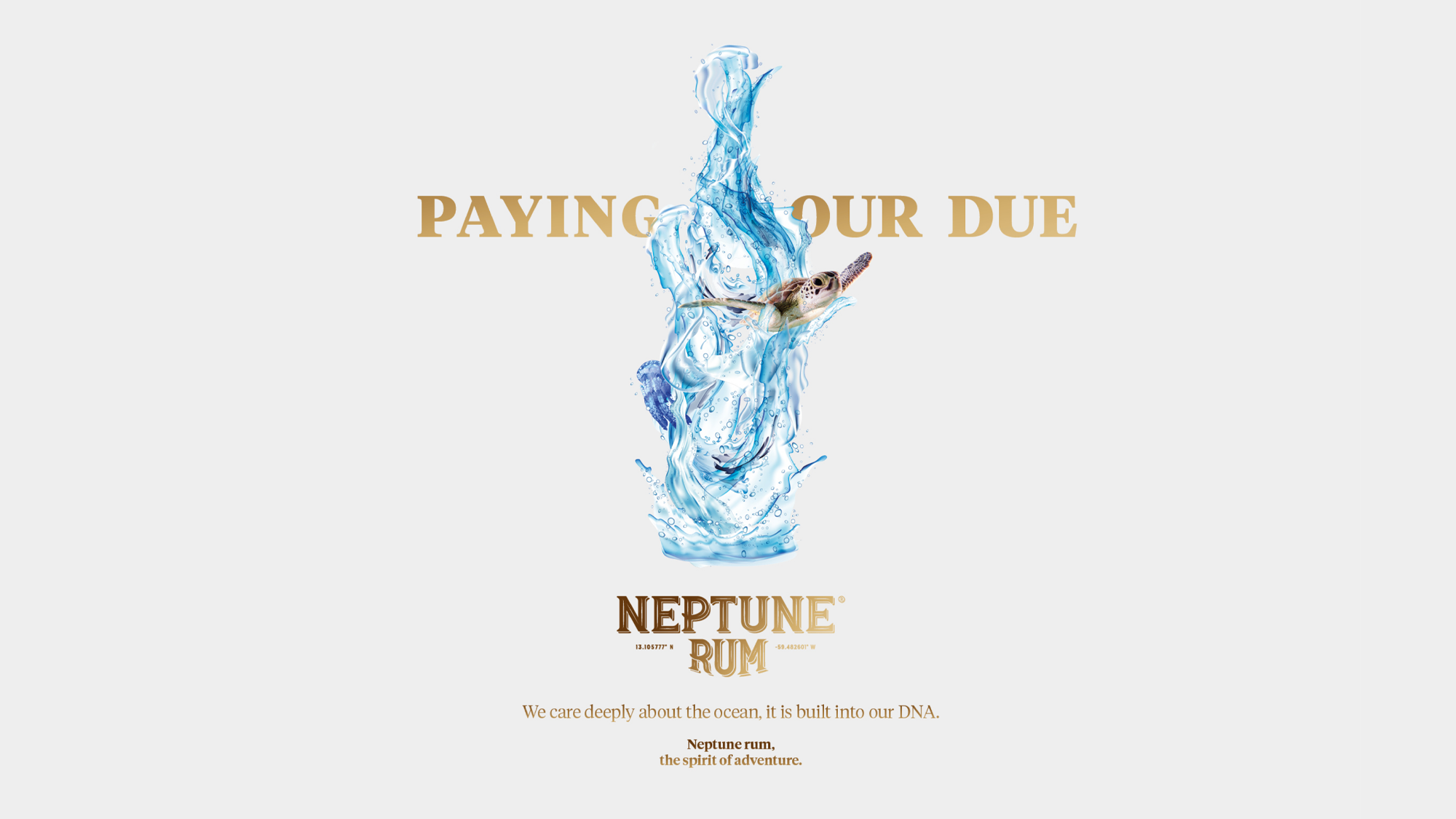 Ready to make your brand famous? Tell us more and we'll be in touch.