We brought an artisan approach to branding REVIVE's premium car care range, inspired by the golden age of motor racing.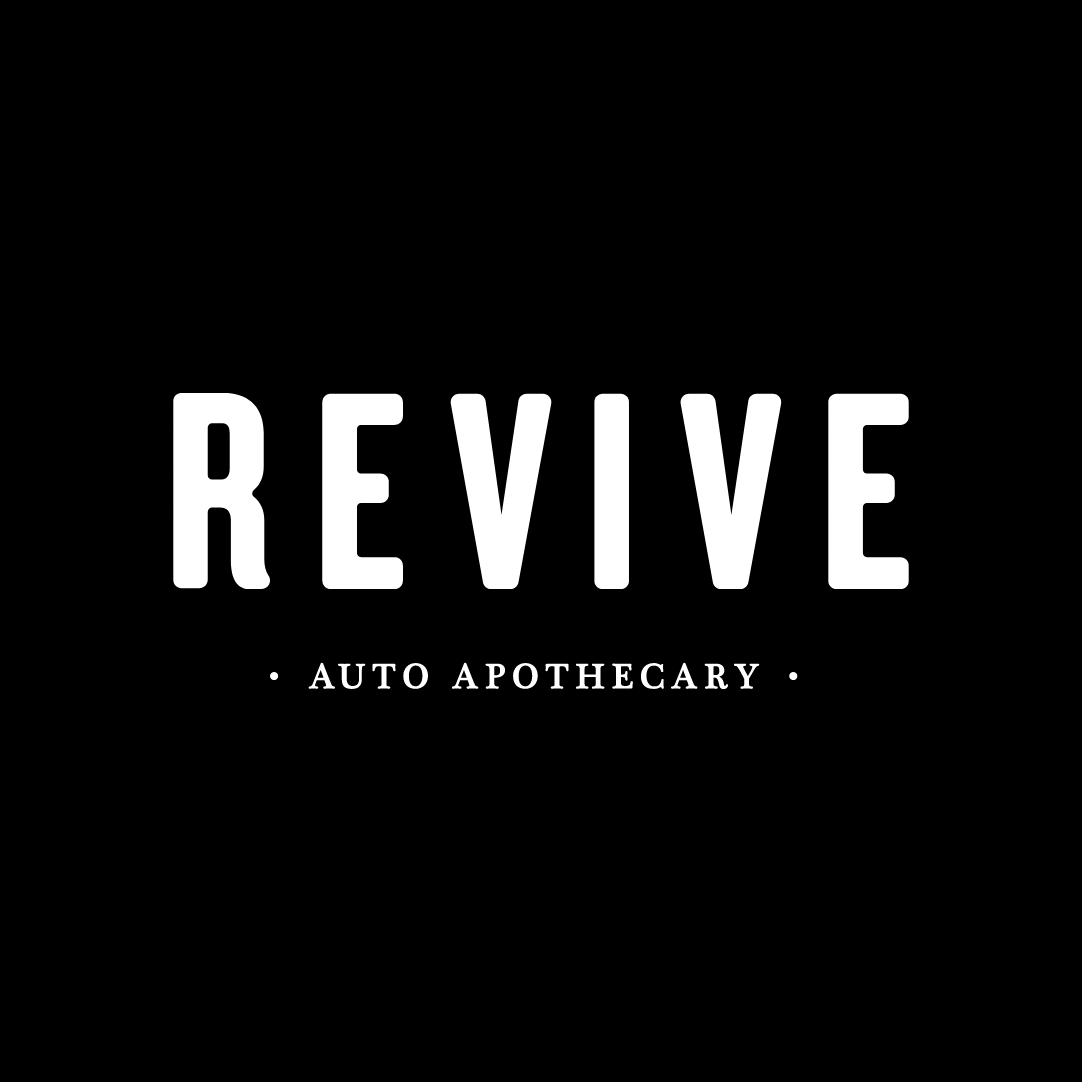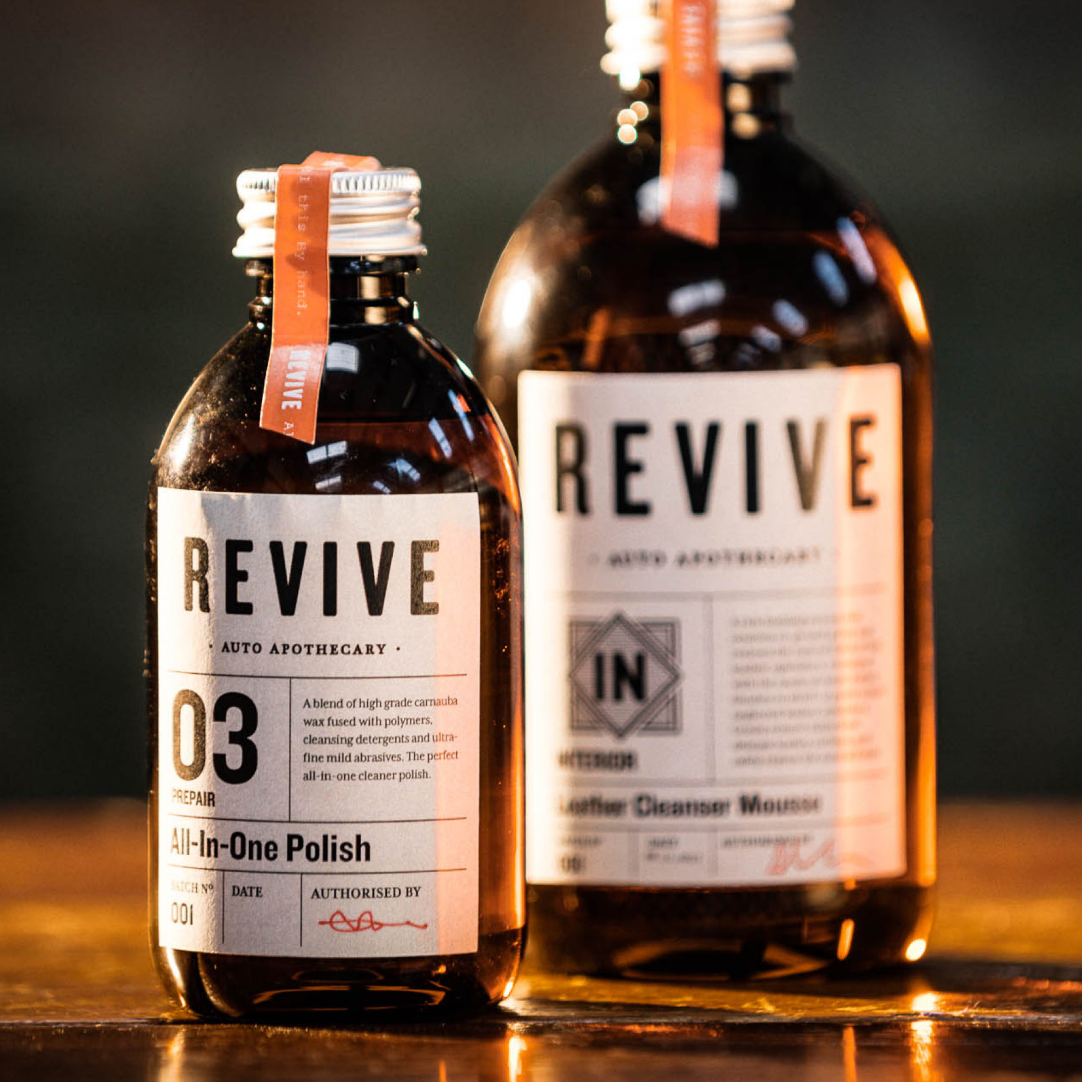 REVIVE exists to inspire and help their customers learn the best ways to clean, protect and maintain their cars in the finest condition using only the most appropriate products for each element of the task. Made up of leading professionals and enthusiasts, the team strives to guide customers through the process and deliver the finest products in the market.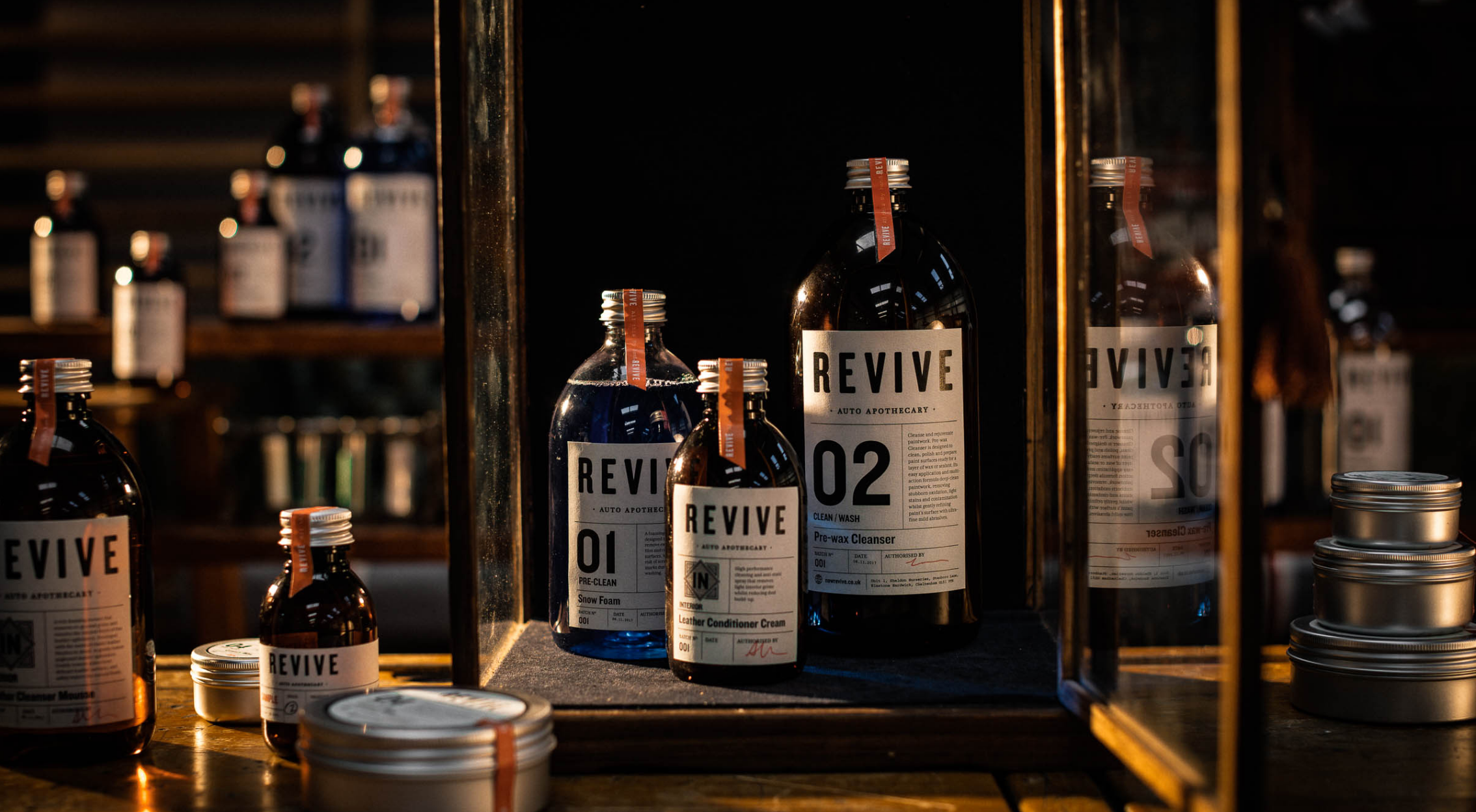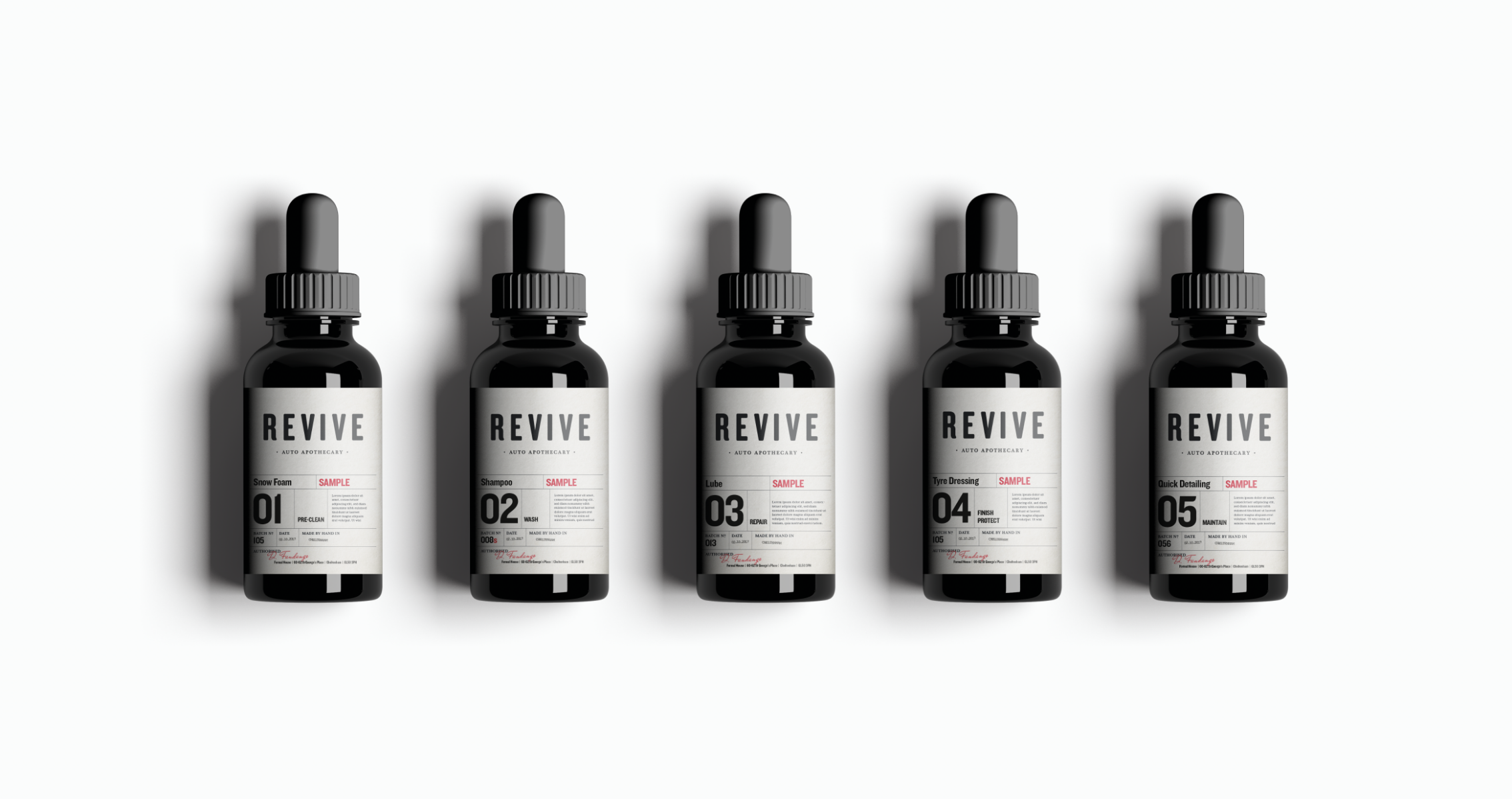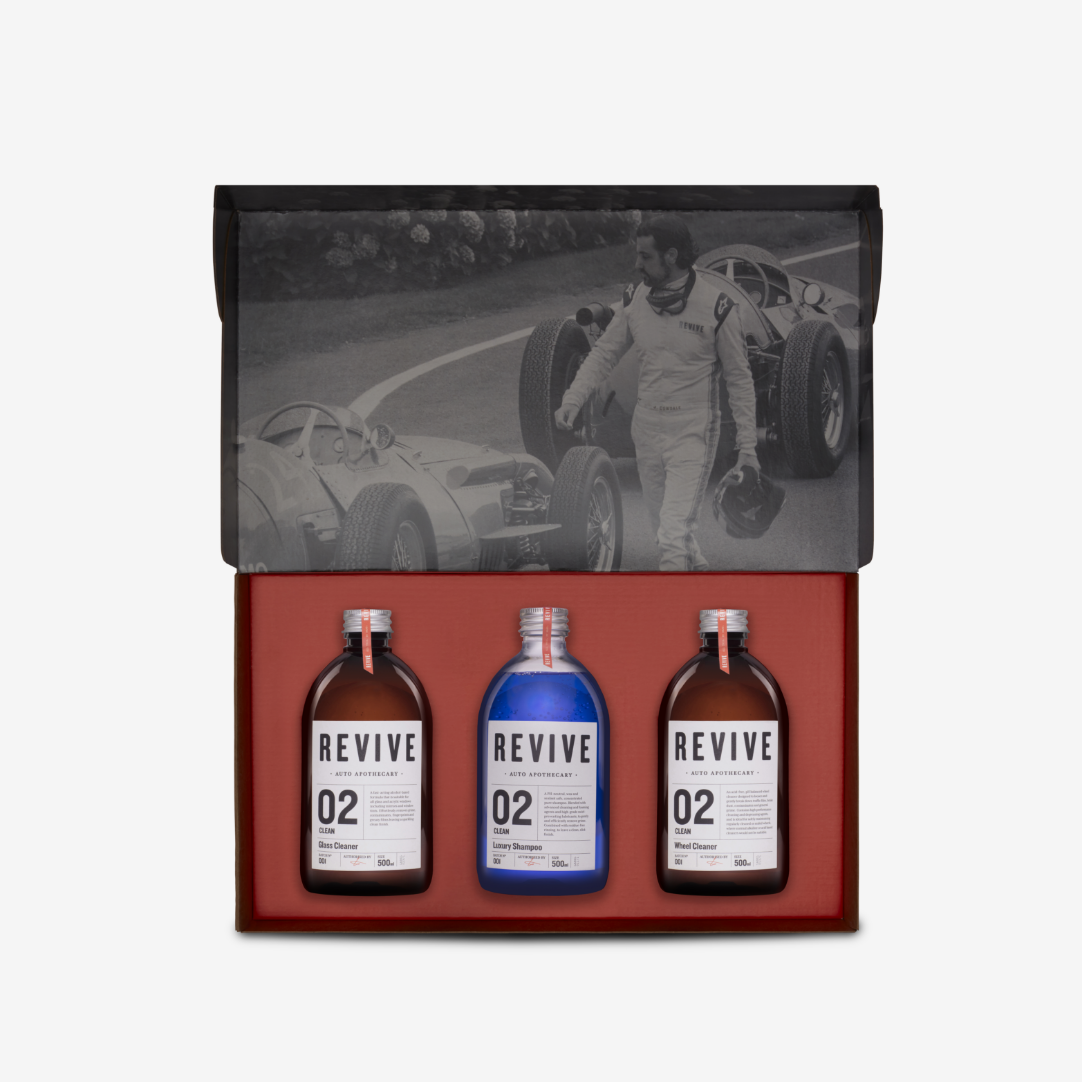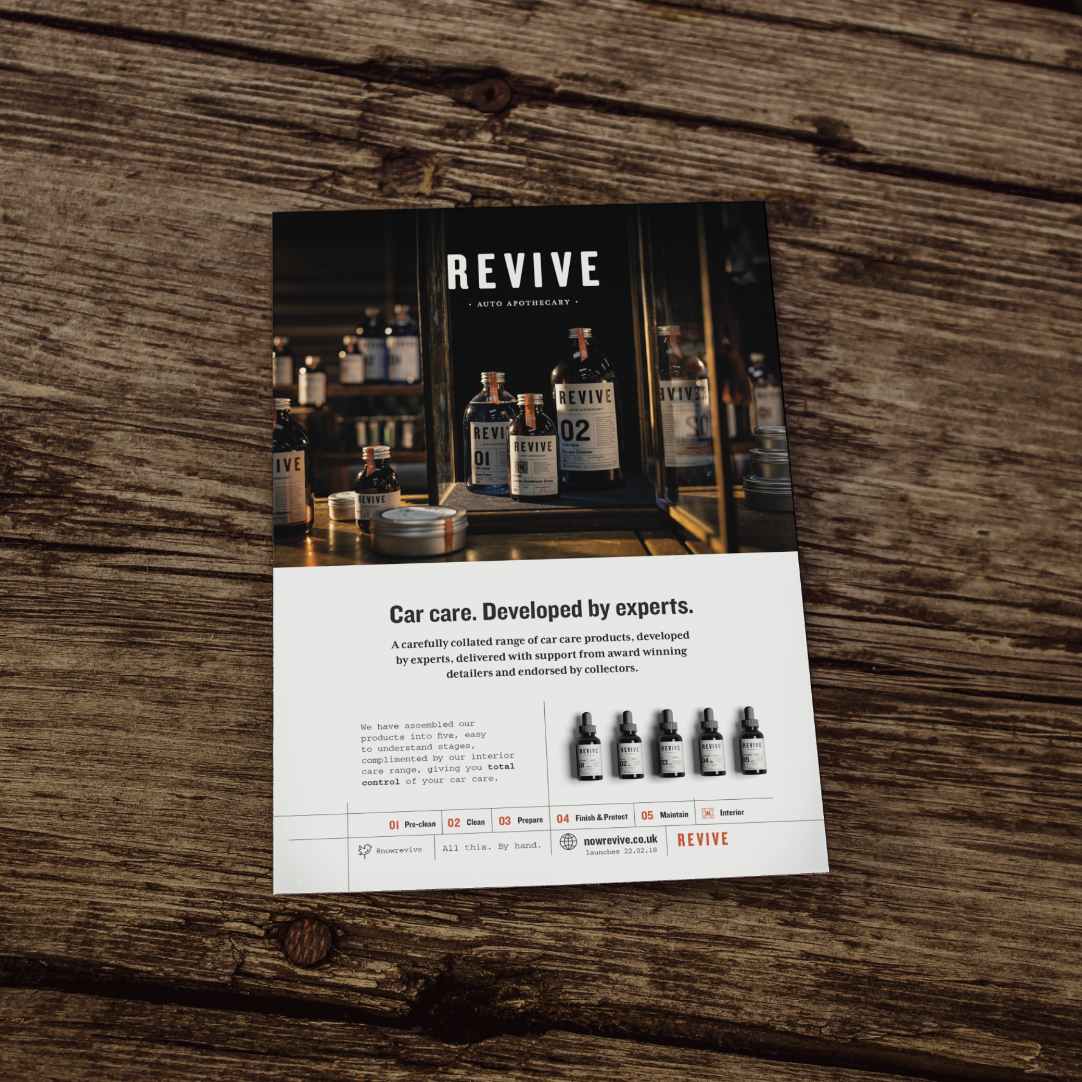 To get to the heart of the company, we began with a Dig. This allowed us to better understand the world of car detailing and what made REVIVE special. The next challenge was to bring it to life.

When we started, REVIVE didn't actually have a name, so we put the brand through its paces and developed a long list of potential options before settling on REVIVE – a perfect descriptor of what their products give to cars.

From here, we developed a simple wordmark logo underpinned by a descriptor, Auto Apothecary, reflecting the care and individual craftsmanship that goes into each product.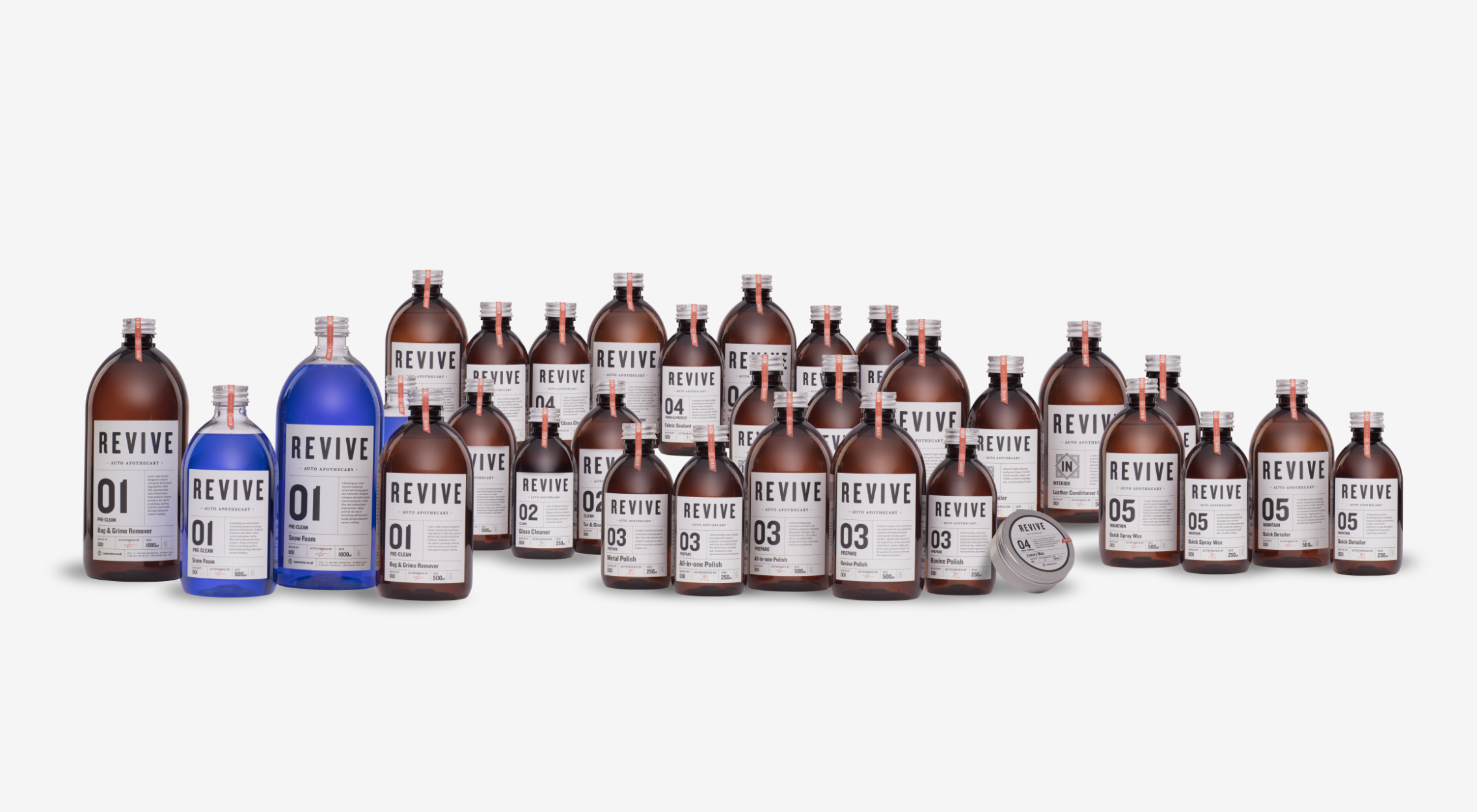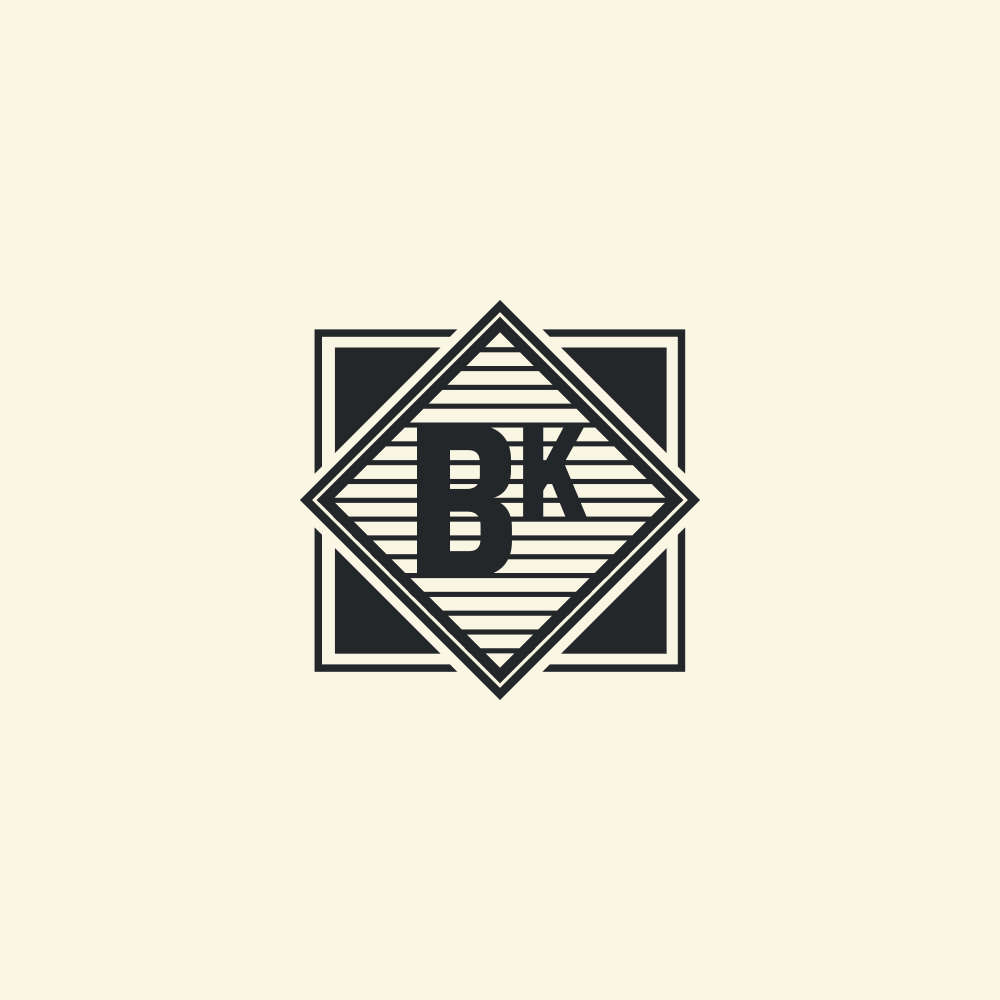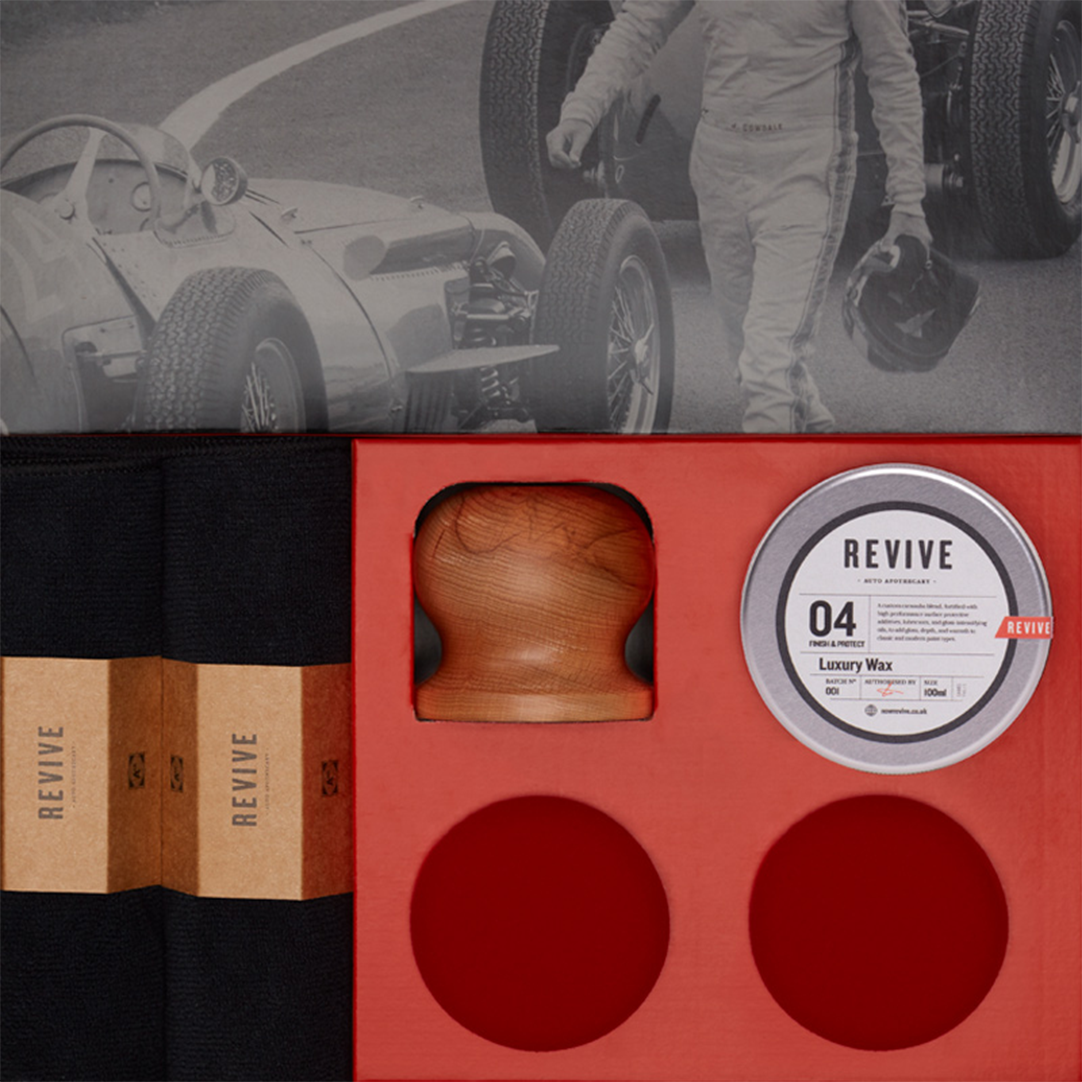 With an agreed strategy and identity in place, we developed an entire suite of packaging, including bottles, labels and outer boxes to communicate the brand and stages of the cleaning process.

Our team of designers and developers worked collaboratively to deliver a responsive e-commerce website, built on Shopify. We designed and developed bespoke page templates that integrated with the platform's back end system, which allows REVIVE to edit content and manage stock seamlessly.

Since its launch, REVIVE has received an amazing response from both consumers and the car detailing industry.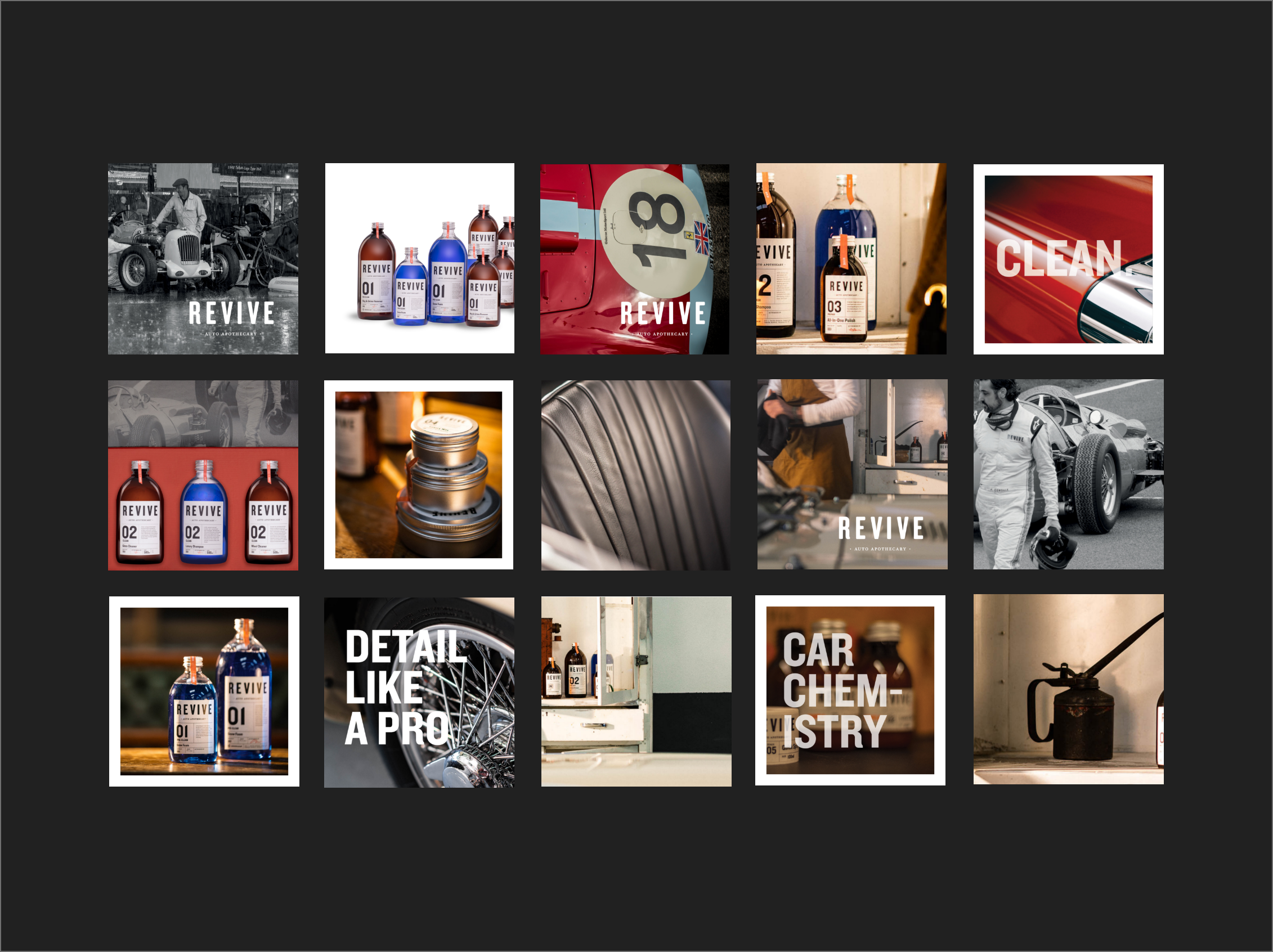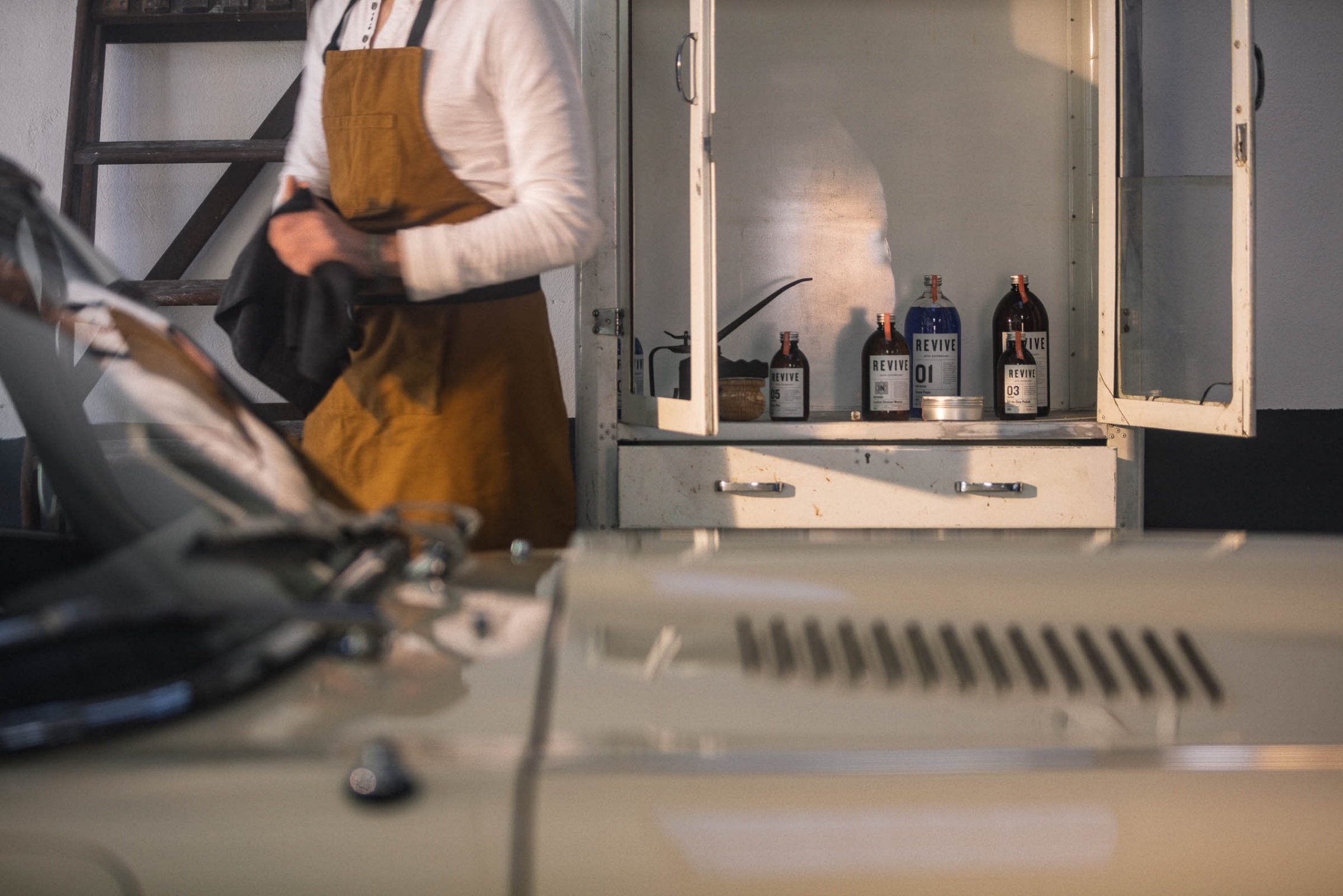 Ready to make your brand famous? Tell us more and we'll be in touch.