Zego are an innovative insurtech brand, focused on putting people first. We worked with Zego at a crucial stage of growth for the business, creating a brand fit for a $1.1bn unicorn.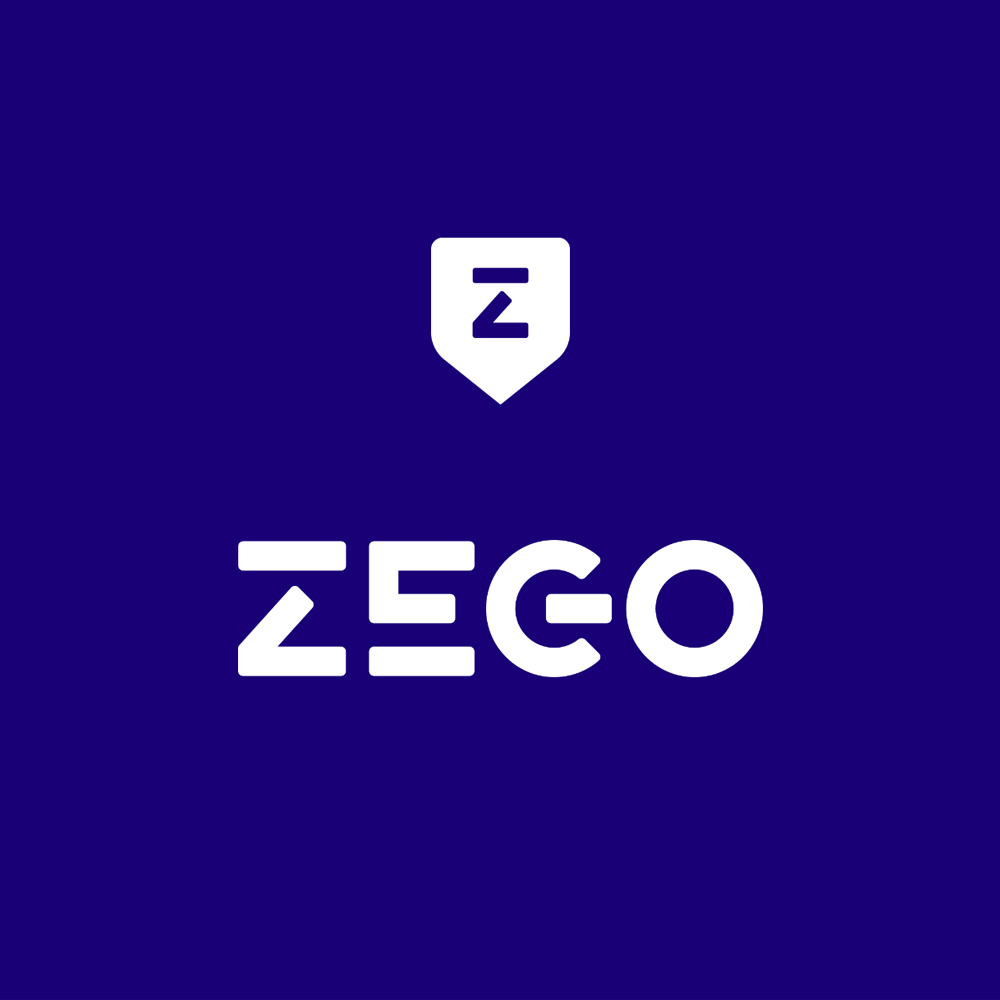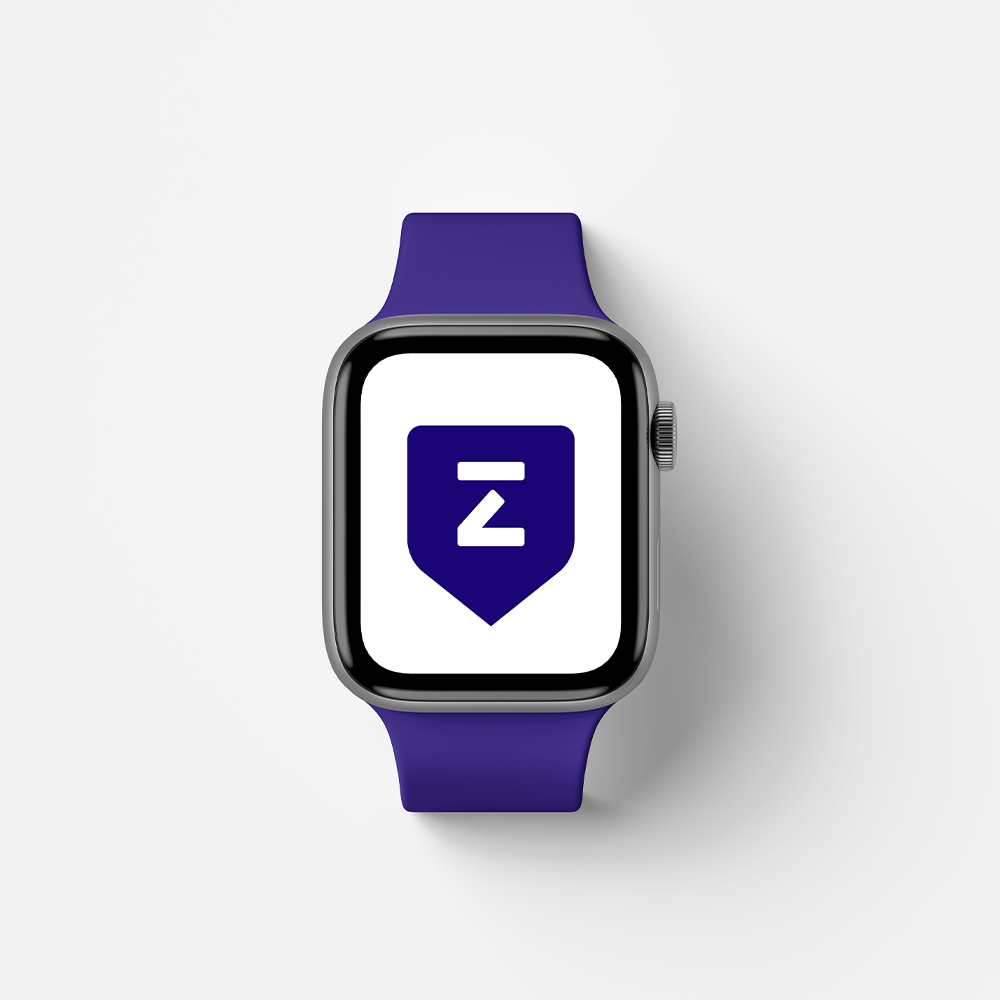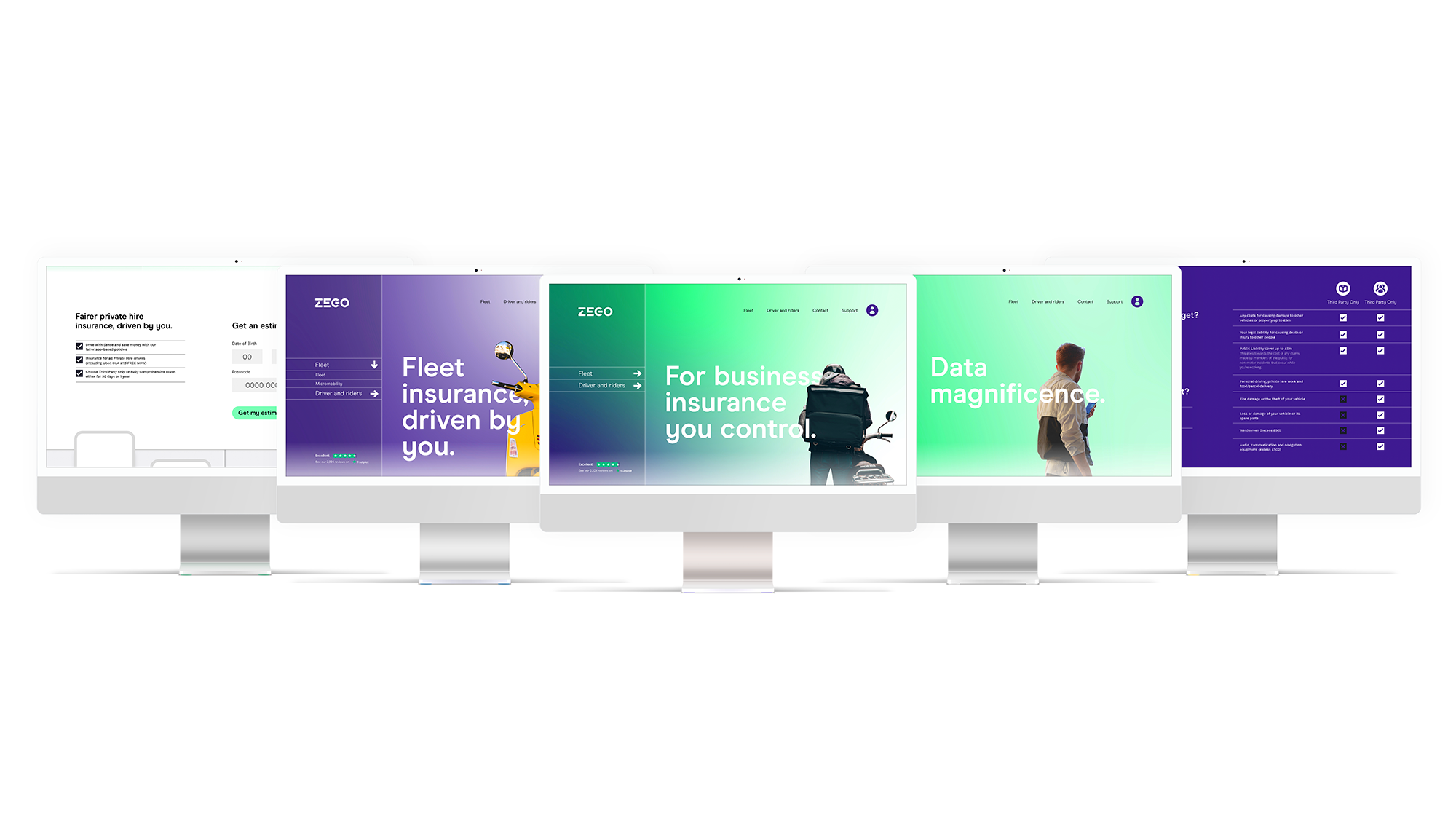 Zego offer flexible insurance policies for businesses, both fleets and individual drivers, based on their specific circumstances. Using their Sense technology, Zego are able to offer a fair price for insurance based on the individual's driving conditions, as well as standard factors.

We were asked to evolve and develop the brand, while keeping the existing logo intact, to suit a growing audience and increase exposure within a crowded insurance market.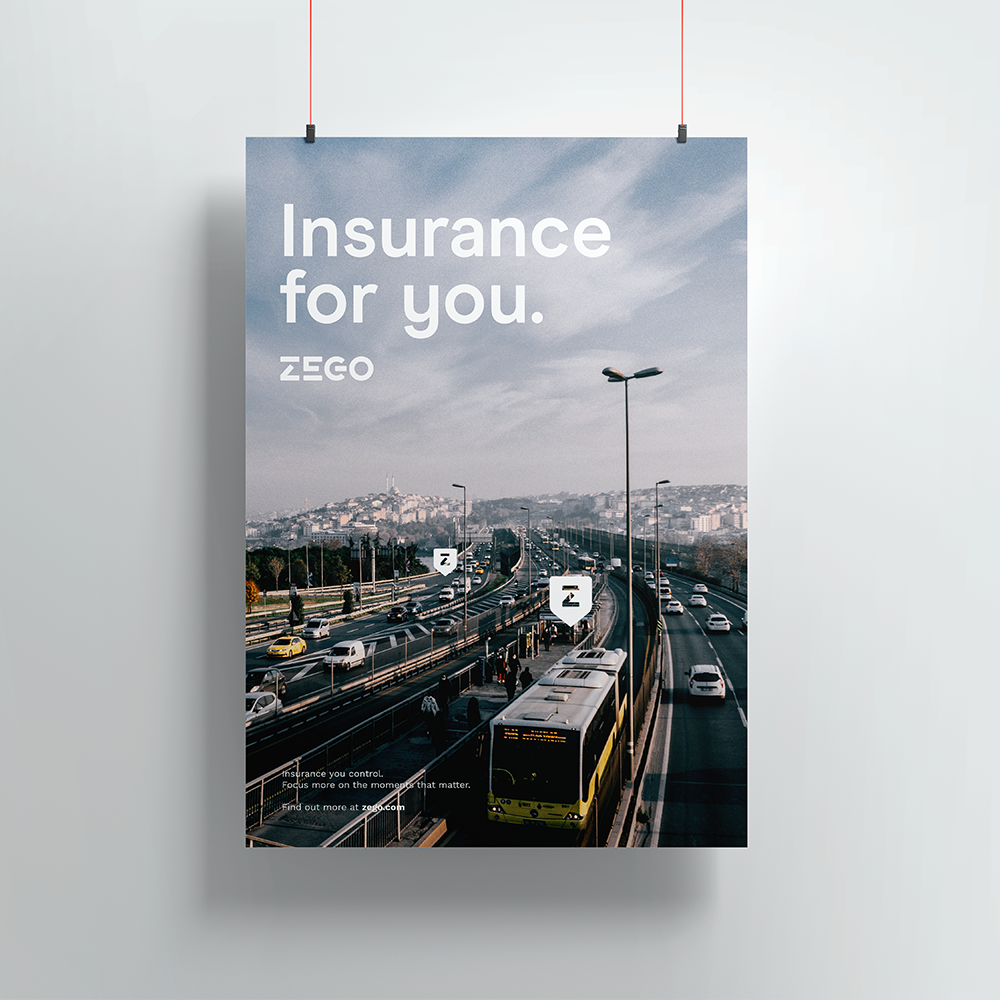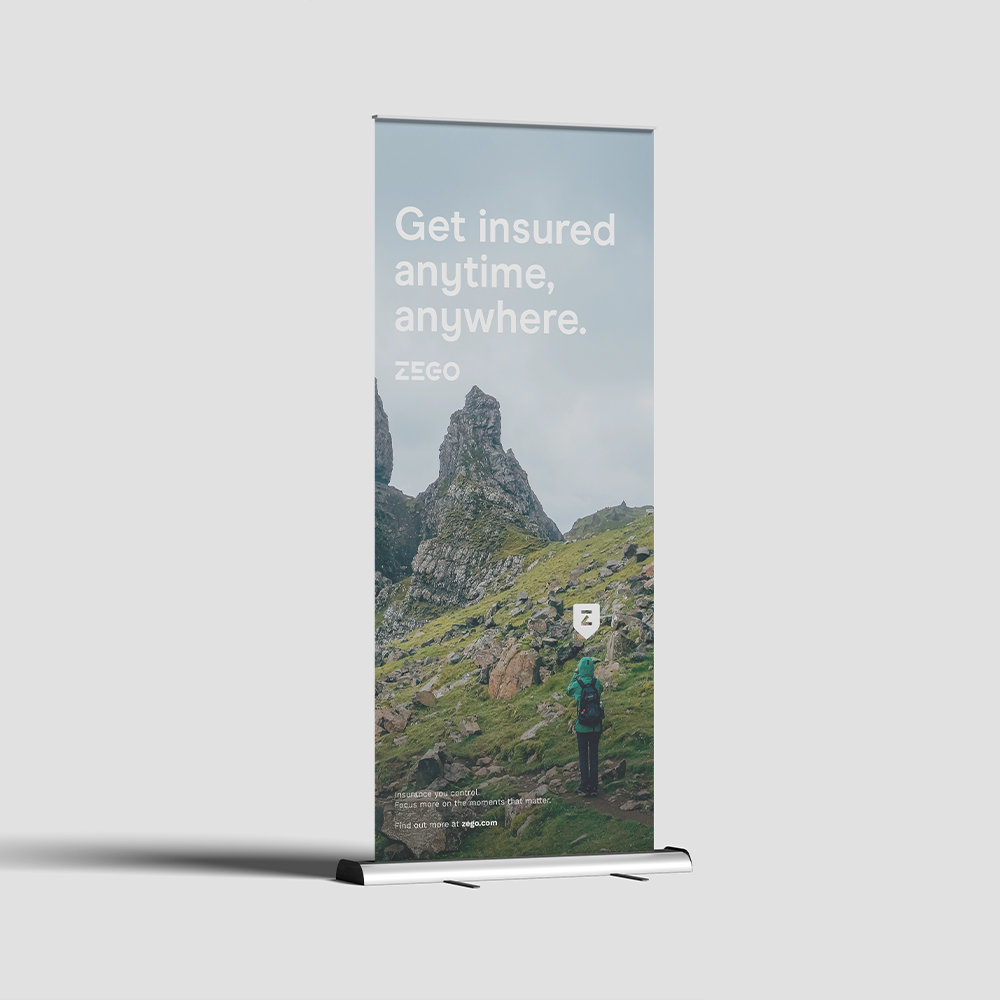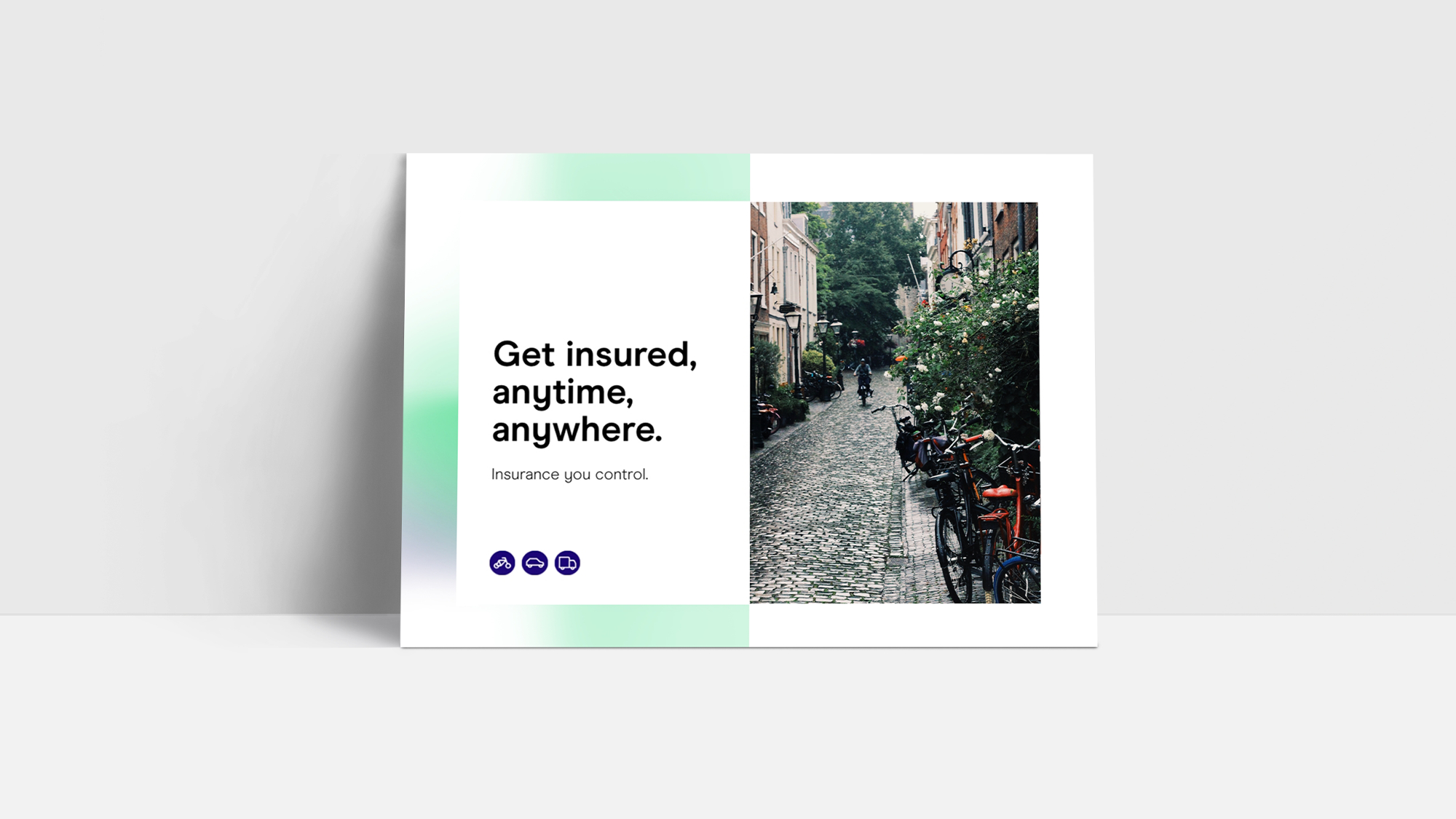 To suit Zego's flexibility, they needed a brand that was more adaptable and friendly, but still based upon their five pillars – control, you, data, technology and opportunity. We built upon their visual identity, exploring colours, typography, iconography, imagery, illustrations and graphic elements, such as grids and symbols.

These elements could then be used across a range of assets and channels, and we worked with their digital team to provide examples of how they'd work across their website, social media, email marketing and apps.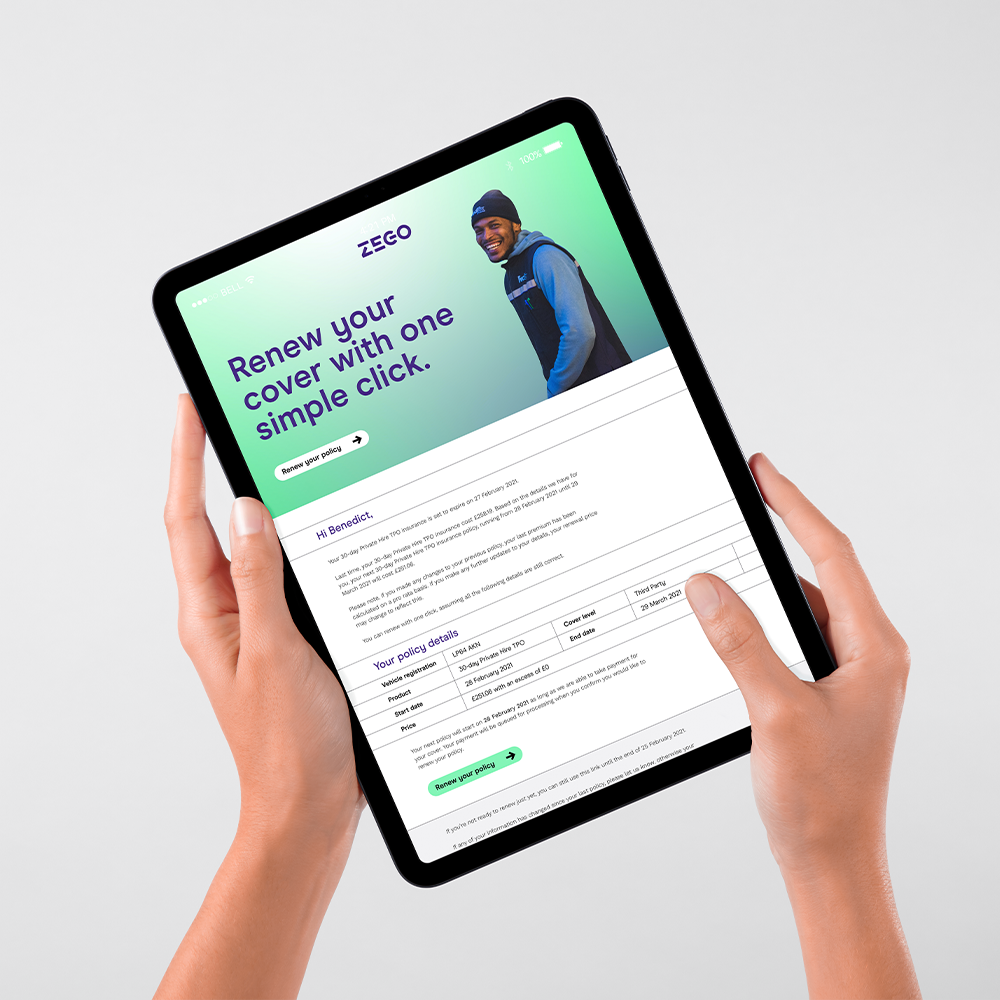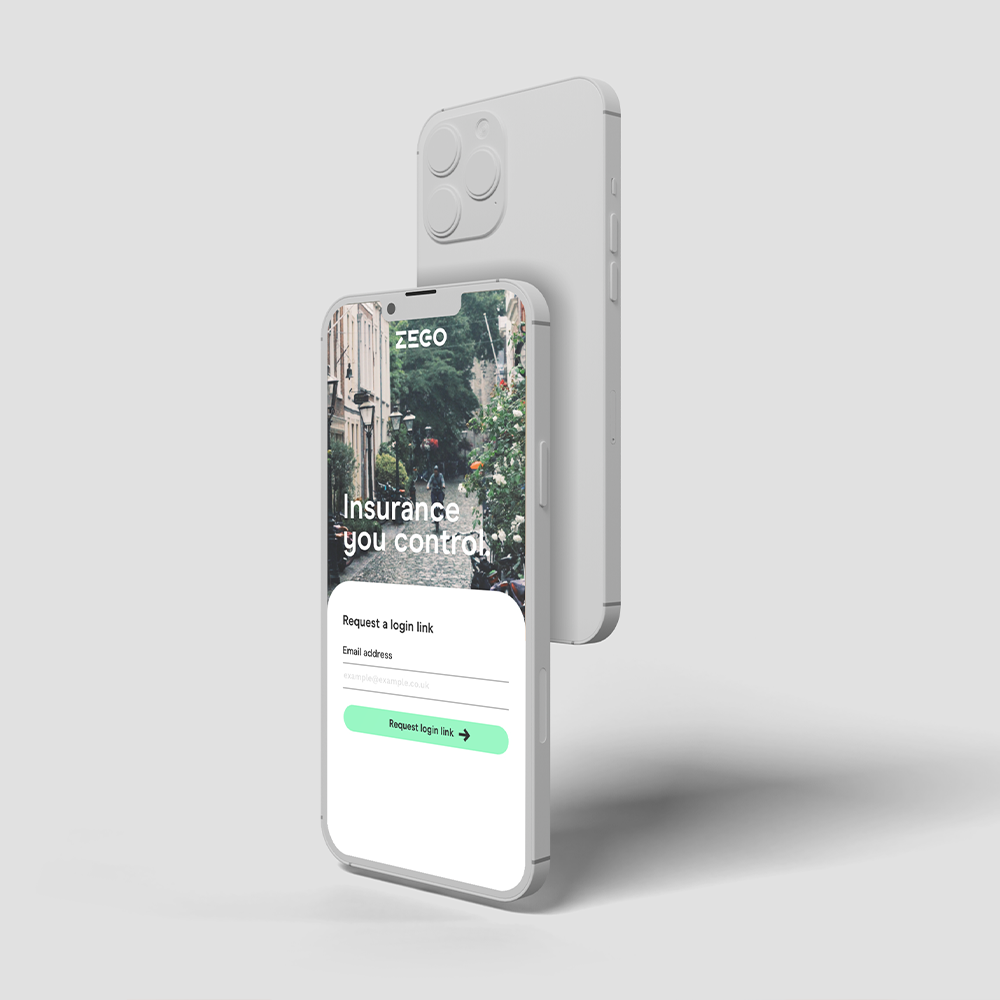 Our new brand direction helped Zego to acquire a vital £150 million investment, letting them expand into new areas across the country and power opportunities with partners like Just Eat, GoGetters and Deliveroo.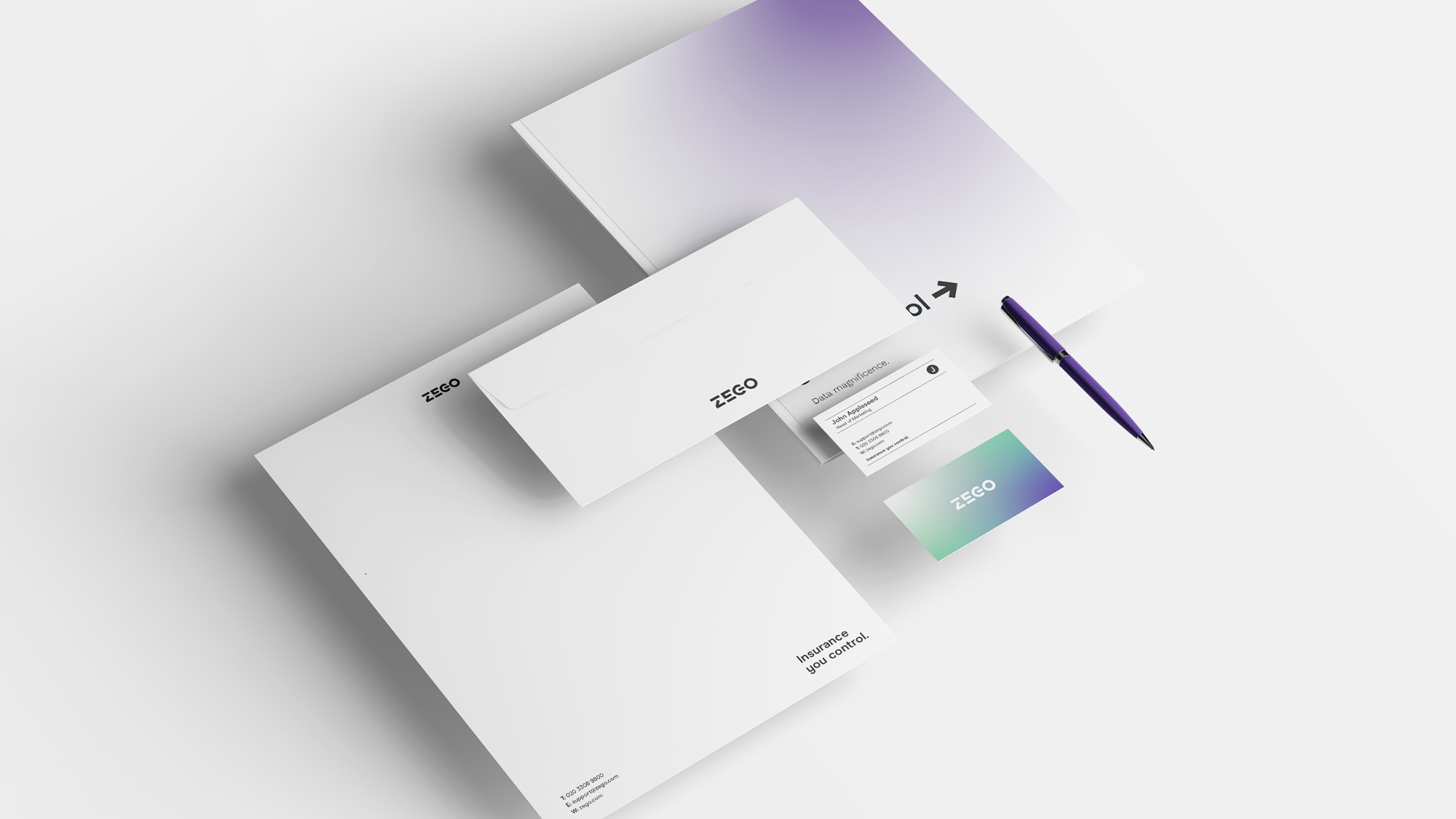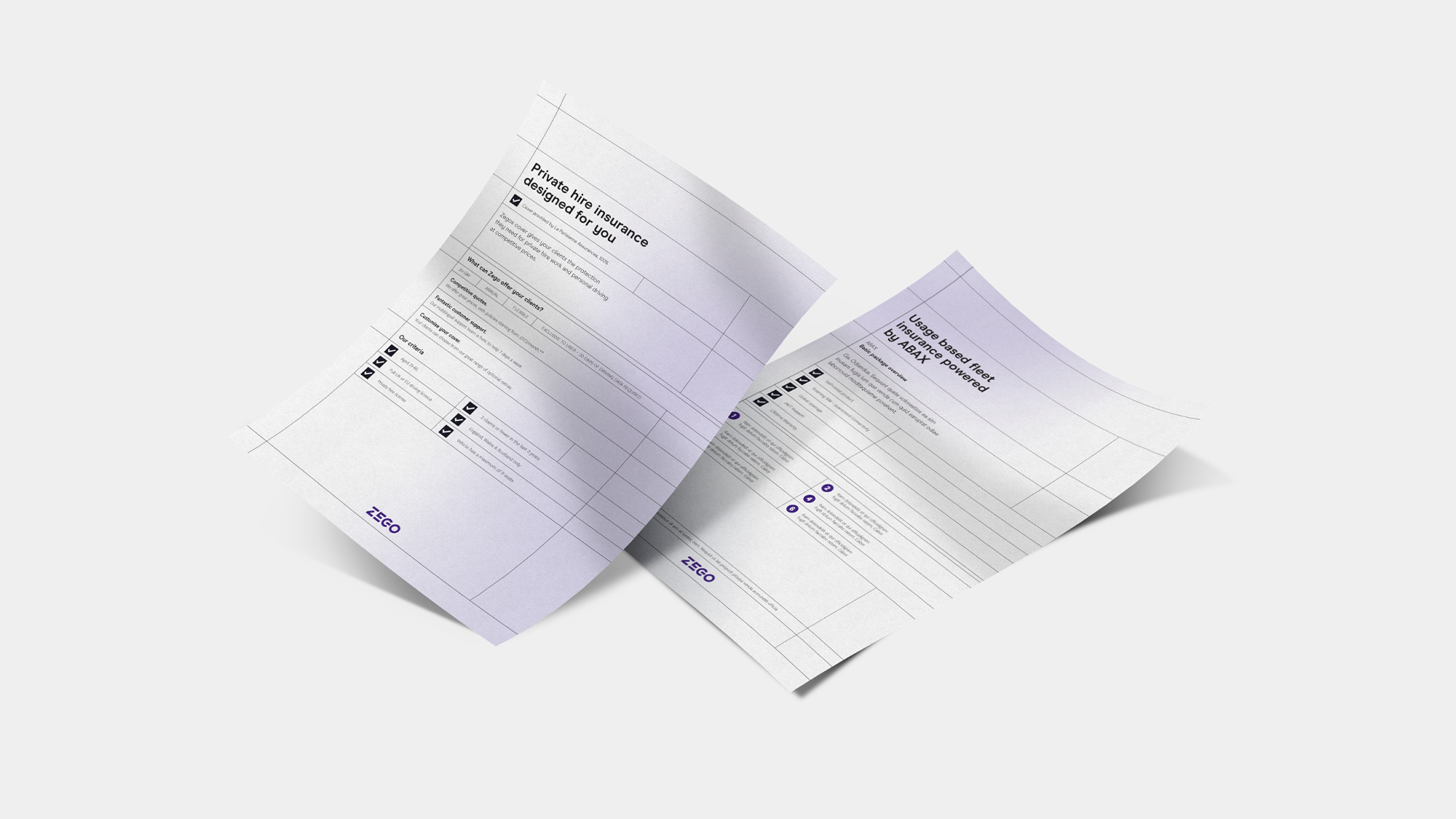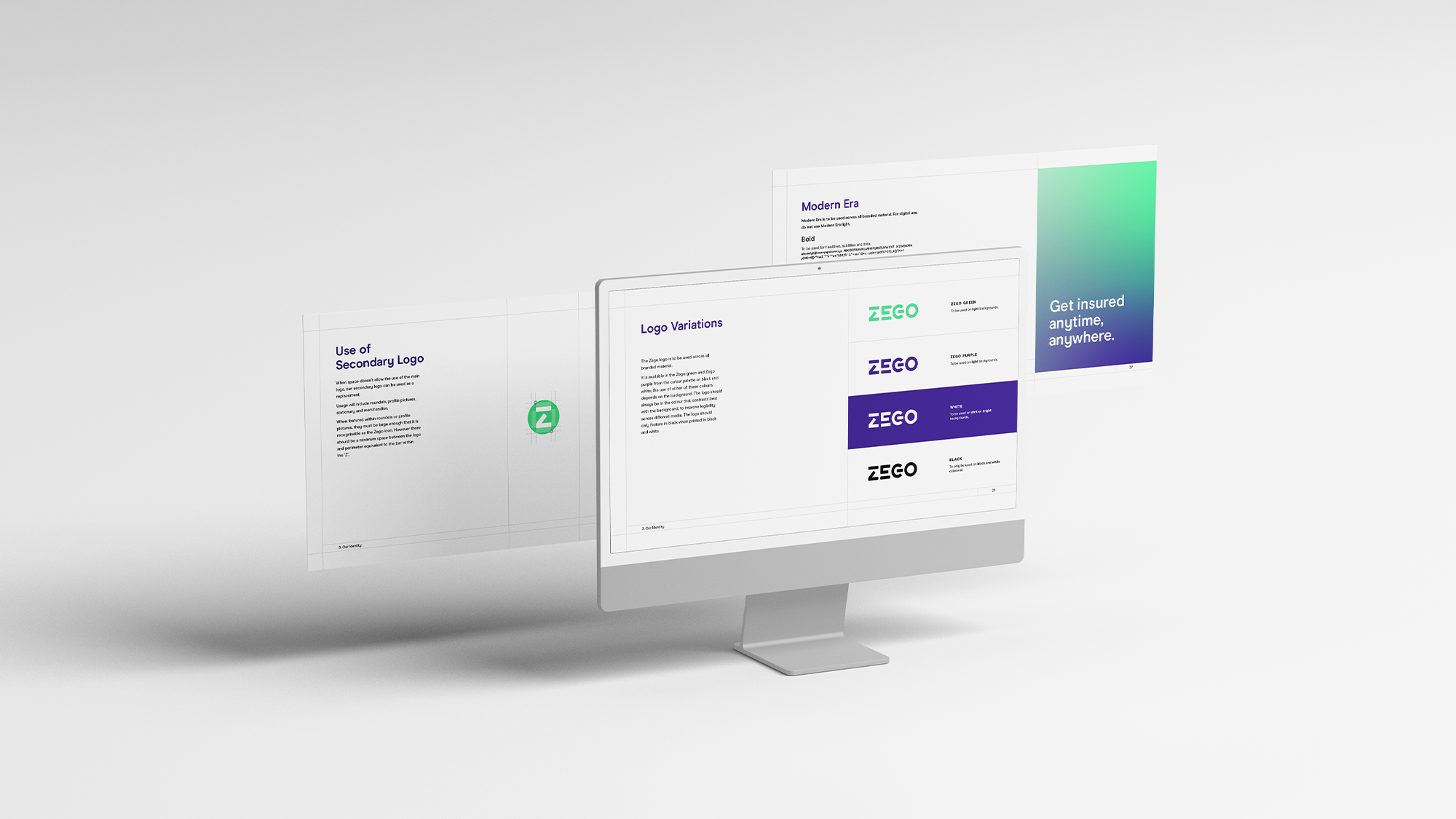 Ready to make your brand famous? Tell us more and we'll be in touch.